On the Job: The Brace Place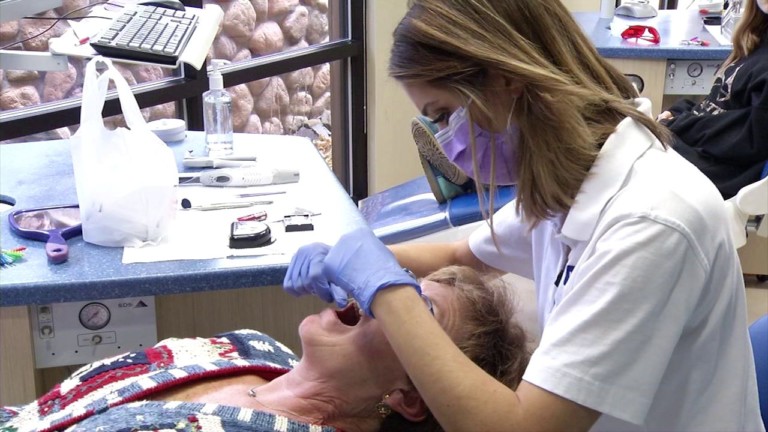 If you're looking for the perfect smile, look no further than Dr. James Crouses' office! The thought of sitting in a dentist chair can be frightening, but at The Brace Place they provide a calm, cool environment for people to get their braces done.
Dr. Crouse has been in Salisbury since 1994 and provides orthodontic treatment for people of all ages. He tells 47 ABC that he sees between 60 and 80 patients a day and says most of his work includes adjusting braces and checking Invisalign.
As far as the Invisalign goes, one of the jobs Dr. Crouse has to do is paint a liquid substance on his patients teeth to create small bumps. He then uses something called a cure light to harden the substance. The reason for the bumps on the teeth is so the Invisalign has something to push against.
As far as what he allowed me to do, is check the spaces in between a patients teeth to see which ones were tight. For this, you just use simple floss. Next, Dr. Crouse let me use the cure light on another Invisalign patient and then I got to fit her Invisalign retainers on her teeth.
Next week "On the Job", 47 ABC heads to Stanley Steemer to learn how to clean air ducts.