UPDATE: Ocean Pines house fire reported to leave 5 homeless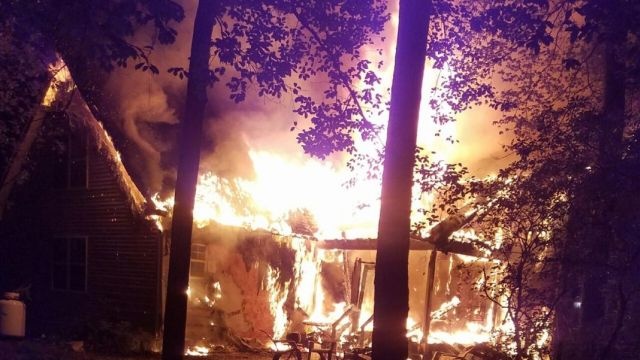 The Worcester County Fire Marshal's Office says it is investigating an early morning house fire on Sandyhook in Ocean Pines that happened on Thursday.
According to the report, when firefighters arrived, they found heavy fire showing from the two story residence.
The fire was listed as a two alarm fire that began at 12:30AM, and fire companies from Showell, Bishopville, Ocean City, Newark and Willards in Maryland and several Sussex County, Delaware volunteer fire companies responded to help the Ocean Pines Volunteer Fire Company.
Officials say that the house was occupied by four people people at the time of the fire, but all four were able to get out with no injuries.
The fifth tenant was not reported to have been at home at the time of the fire.
The occupants say they were alerted to the fire by a smoke alarm, and the house was not equipped with a residential fire sprinkler system.
Officials note that the house is owned by Joan Trice who leased the residence to several tenants.
The cause of the fire is listed as undetermined at this time and the investigation continues.
Anyone with information about the fire can contact Senior Deputy Fire Marshal Robert Korb, Jr. at 410.632.5666, extension 4 or email rkorb@co.worcester.md.us