Undecided voters carry 'huge chunk' of weight in elections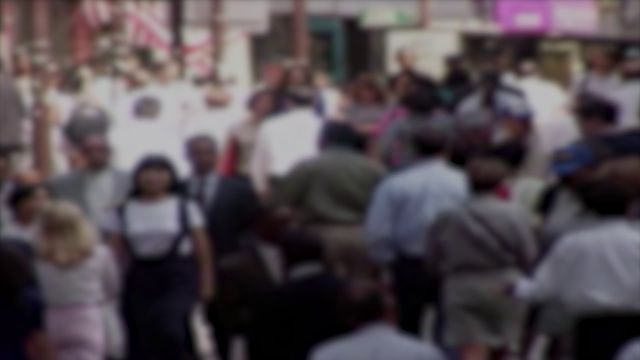 The gloves came off Sunday night between presidential candidates Hillary Clinton and Donald Trump in the second presidential debate.
As we inch closer to the November election, the focus continues on the undecided voters, as many registered voters have not decided not which candidate will gain their full support.
Greenwood, Delaware resident Bob O'Donnell says he'd like to see "a blank that says 'none of the above'" on the November ballot.
"It's terrible," says O'Donnell. "It's like a cat and mouse game. They're [candidates] just constantly trying to bring the other candidate down, there's absolutely no respect there."
O'Donnell is not alone. ABC News reports this year, roughly one in nine Americans haven't made up their minds.
According to Dr. Sam Hoff, a professor of history and political science at Delaware State University, undecided voters are one of the most coveted voting blocks.
"I mean, 10 or 15 percentage of the electorate is a huge chunk so I think both candidates will be trying to get that as we get closer to the end," explains Dr. Hoff.
Dr. Hoff says he does expect the number of undecided voters to drop by twice the amount in the coming weeks, with two more debates currently scheduled.
Sunday's showdown came days after a leaked video of lewd comments about women made by Trump back in 2005.
"Certainly I'm not proud of it, but that was something that happened," Trump said during the debate.
Speaking on the video, Democratic opponent Hillary responded "I think it's clear it to anyone who heard it, it represents exactly who he is."
Dr. Hoff tells 47ABC, he believes a reduction of even more revelations like the leaked tape and Clinton's email scandal could help voters commit to one candidate.
The Democratic candidate has come under fire for the past year for using a private email server for official communications during her tenure as Secretary of State, rather than official State Department email accounts maintained on federal servers.
More than 30,000 emails were deleted "because they were personal and private about matters that I believed were within the scope of my personal privacy," Clinton told reporters in March of 2015.
"Whether it's the Wikileaks or some of the other aspects, whether it's being orchestrated by a group…we're not sure but you would hope that both candidates are honest about their past," says Dr. Hoff. "You might still get those revelations, but they wouldn't impact it in a negative way."
As for undecided voters like Tim Christman, he's looking for more transparency from the candidates. 47ABC caught up with Christman on Monday, as the Allentown, Pennsylvania resident was driving through Dover.
"More or less honesty from both," he says.
The next debate is scheduled for October 19 at the University of Nevada, Las Vegas. It will be moderated by Fox News Channel's Chris Wallace.