Sea Gull Century economic impact; expected to pull in $2.5 million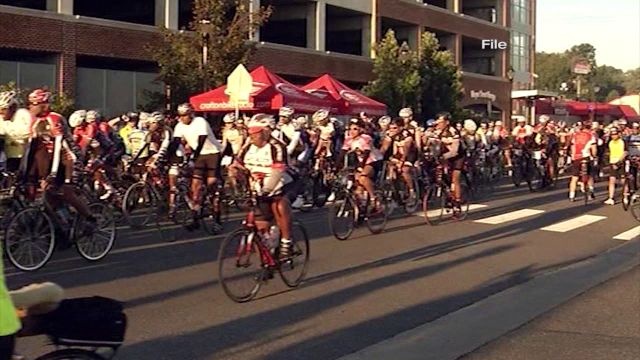 This weekend around 7,000 cyclists will be hitting the streets to bike the Sea Gull Century. Coming from all corners of the country, Saturday is the largest single-day tourism event in Wicomico County all year. And with all these people comes a substantial chunk of change.
Salisbury Mayor Jake Day knows, with large tourism events like Sea Gull Century, comes a lot of money spent here on Maryland's Eastern shore. An estimated economic impact topping $2.5 million. And with thousands of people expected, hotels and restaurants are sure to be busy.
47 ABC spoke with Mayor Day and he says, "This is going to be an influx of economic development activity and anytime you can do that, outside dollars in, you are enabling these businesses to grow. You're potentially seeing new jobs created that perhaps can sustain through other events and sustain to next year and you're certainly seeing the ability to probably do new promotions and new capital improvements to restaurants, hotels, things like that."
What started out 28 years ago as a simple bike club transformed into a huge event. An event that has been on Tom Triplitt's bucket list. This year he's checking it off. Triplitt tells 47 ABC, "We are staying in Princess Anne it was really hard to find a place to stay because everything was booked up so we were happy to be that close and it was kind of on the end toward where were coming from so it made our trip a little shorter."
Seagull Century Chair Amy Waters also thinks this weekend is a great opportunity to make money. Waters tells 47 ABC, "I know the hotels are booked and the extended area as well so it does a great economy for the university and even further to the Salisbury University campus. With the cyclists along with our vendors and family you're probably looking about 9,000 physically here on campus buzzing around shopping, eating out, buying gas in the local area."
Seagull century was forced to cancel last year, but this year plans are a-go. Salisbury Mayor Jake Day tells 47 ABC, "We dodged a bullet with the hurricane with hurricane Matthew this year and that were actually going to see the benefits of Sea Gull Century."
Among the cyclists riding this week, a group honoring the life of Rob Schultheis, an Salisbury University alumnus who was killed last year by an intoxicated driver. 47 ABC spoke with Joni Hamilton who works for Sysco Eastern Maryland, where Schultheis worked.
Hamilton says the company wanted to coordinate an effort to raise money for Schultheis' endowment fund so that there would be a scholarship in his name at Salisbury University. To fill that endowment fund they needed $10,000. Hamilton says they blew past that goal by selling sponsorship, jerseys for the cyclist team, as well as t-shirts.
"Rob touched a lot of people, not only at Sysco, but also in the community and so we wanted to do something to help honor his memory. This was the least we could do to try and keep robs memory alive and to help kids, he loved S.U., he loves riding, so it just seems a fit. I know he's looking down on us smiling thinking you got it."
The Sea Gull Century starts Saturday morning at 7 AM and most finish around 3 PM right back on the Salisbury University campus.