Salisbury Zoo is building a new William E. Morgan Conservation Center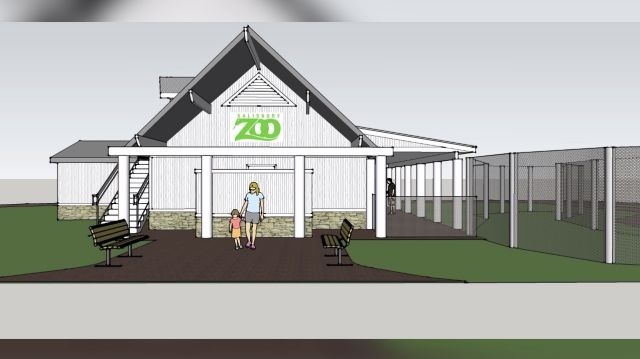 The Salisbury Zoo is adding a new building to their property. The building is called the William E. Morgan Conservation Center and it is replacing the former building that was there.
The building there prior held reptiles and has not been open for almost a year and half. We are told that a pipe broke in the winter causing flooding, which led to its closing.
Now with this new center, it will be completely rebuilt and it will expand their reptile exhibit, as well as provide storage and food prep space for zoo animals.
Delmarva Veteran Builders, or DVB, the region's only commercial construction firm dedicated to bringing employment to U.S. Armed Forces Veterans, has been chosen to be hired to build this new center.
DVB's President, Chris Eccleston, says the building is going to be about 1,500 square feet. Eccleston says, "It's going to have a lot of reptile exhibits. I know Ralph, the director of the zoo, is excited about all the new different reptile exhibits that people are able to come in and see."
Eccleston says the project is currently in design right now and they are aiming towards winter for ground breaking, as well as demolition. They are hoping to have the new center open to the public in late spring or early summer.