Local Red Cross chapter collects aid for Haiti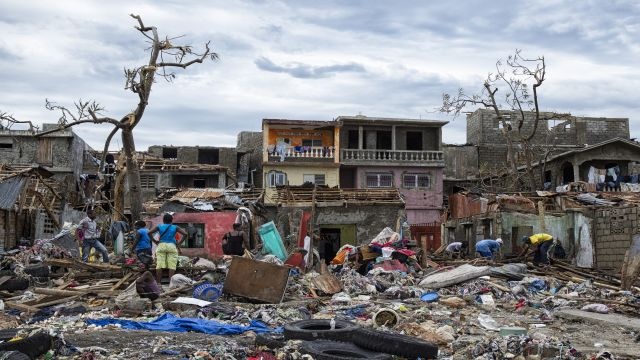 Hurricane Matthew moved through Haiti with winds at more then 120 miles per hour and is now considered category one, but the death toll surges in Haiti.
Yesterday, it lashed central Florida hugging the Atlantic coast as it moved north, killing over 800 people and leaving thousands homeless in Haiti.  
The government of Haiti last reported an estimated and additional 350,000 have been injured as a result. The Delmarva Red Cross chapter has been working closely with the Haitian Red Cross to aid in the disaster.
"We currently have about 200 American Red Crossers over in Haiti," said Red Cross Executive Director Delmarva Chapter, Theresa Young. "They were pre-deployed to assist and we're helping at this time with distribution of food and other needs that they've asked for."
The Delmarva chapter has just been asked to send generators and telecommunication equipment to Haiti, in an effort to aid and accelerate response efforts.
In the U.S., Obama declared states of emergency in Florida, Georgia and South Carolina, a move that authorized federal agencies to coordinate disaster relief efforts. Matthew is expected to make landfall on the North Carolina coast tonight.