UPDATED: DelDOT reports road impacts due to high water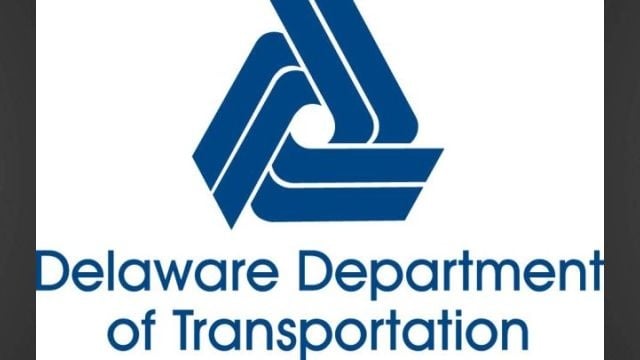 The Department of Transportation has announced that there are several roads across the state being impacted due to high water levels with all of the heavy rains.
Officials say that the road postings will remain in effect until water has receded to safe travel levels.
If motorists see an obstruction in the roadway, DelDOT asks they report it by dialing #77 or 302-659-4600, which will connect them to DelDOT's Transportation Management Center.
DelDOT is making the following efforts to keep citizens safe:
DelDOT's maintenance crews are removing debris along the roadway; clearing the storm drains and grates to help reduce the potential of flooding on the roadways; and placing portable signs if required where roadways are flooded.  
DelDOT's traffic signal construction crews are observing the signals and will place generators on-site if there is a loss of power.   
If you see a flooded roadway, DO NOT DRIVE THROUGH IT:  
If you see a flooded roadway ahead, turn around and take an alternate route to your destination.  
If there is no alternate route, head to higher ground and wait for the water to subside.  
Do not attempt to cross over a flooded road, even if it seems shallow.  
DelDOT urges drivers to remember that driving in wet weather requires you to be alert, reduce your speed, and turn on your headlights.
 
Due to rapidly changing conditions, additional state roads and bridges may be closed and not listed on their website.
 
DelDOT asks all drivers to please use extreme caution while traveling down these roads, and delays can be expected:
 
North District (I95 and North):
Roads Closed due to High Water
Canal District (Newark to Kent County Line):
Roads Closed due to High Water
Flemming Landing Rd south of Paddock Rd
Rt 299 (main Street) between Old Corbett Rd and Front Street
Trees Down:
Central District (Kent County):
Roads Closed due to High Water
Tub Mill Pond Rd at Fork Landing
Water on Road
New Burton Rd @ Webbs Ln
Bowers Beach Rd @ Bay Rd
Bayside DR @ S. Little Creek RD
Cypress Branch rd @ Point Landing Rd
Rt 42 between E. Denneys Rd and RT 9
Trees Down:
Buffalo Rd @ Barratts Chapel Rd (Leaning, roots exposed, in danger of falling)
Lochmeath Way between Peachtree Rd. and Voshell mill Rd.
South District (Sussex County):
Roads Closed due to High Water
(DE 5) Harbeson Rd between Forrest Rd & Phillips Branch
DE 5 @ Beaver Dam RD
Long Drain Rd DE 20 & Cross Keys Rd (Possible Road Damage
Beaver Dam Rd between Holly Mount & Indian Mission
Oak Orchard Rd IAO DE 5
RT 36 at Lighthouse rd.
Phillips Branch RD Holly Mount and RT 5
Hollyville Rd between RT 5 and Harmons Hill Rd
Big Stone Beach Rd @ New Wharf Rd
Big Stone Beach Rd south of Herring Rd
Water on Road
DE 1 @ Key Box Road, between Dewey Beach and Indian River Inlet
Cave Neck Rd @ Hudson Rd
DE 20 @ Chapel Branch
US 113 @ DE 26
US 113 @ Melvin Joseph
DE 24 @ Millsboro Town Limits
Homestead Rd @ Hardscrabble Rd
Millsboro Highway @ Godwin School Rd
Doc Frame @ Mt Joy Rd
Pole Bridge Rd
DE 1 @ Clifton NB & SB
Zoar Rd between Avalon and Field wood drive
Gravel Hill Rd between Zoar Rd and Springfield Rd
RT 1 @ RT 54
Fisher Rd between Cool Spring Rd and RT 23
Water flowing over Hearn Auxiliary Spillway Spill – US 13A may need to be closed, South District Monitoring situation.
Trees Down:
Patriots Way @ Sussex Central High
Snake Rd @ Bethel
DelDOT has also added,
"As rain continues to fall, more roads statewide will experience areas of standing and high water. As darkness falls, it will become more difficult for drivers to see high water areas and motorists are advised to travel carefully. High water is not restricted to coastal communities and is due to the ground not being able to accept any more water through saturation. Motorists should not attempt to drive through barricaded or flooded areas, as the water could be deeper than anticipated."