Huk's Big Fish Classic Tournament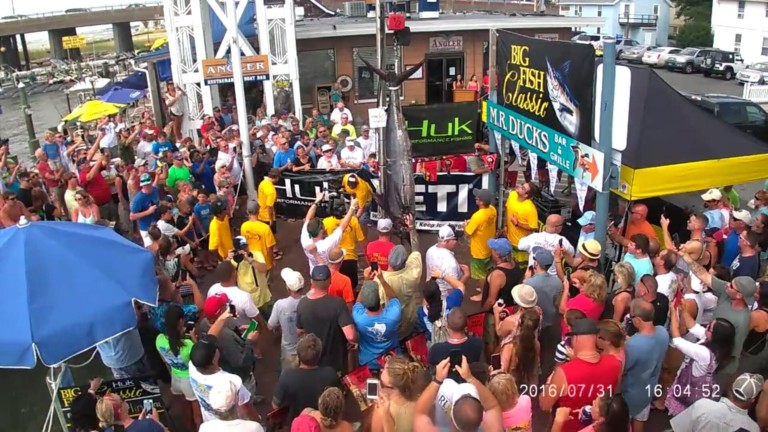 The Huk's Big Fish Classic out in Ocean City named their winner Sunday night.  About 60 miles East somewhere around Washington Canyon the lucky fisherman caught a four hundred and seven pound white marlin fish.
This is the Big Fish Classic's third year on the scales and the director – Brain Roberts says the crowd gets bigger and bigger every year. Sunday night by the time the scales closed Roberts says there were well over one thousand people crowded around the winning fish on the Talbot street pier.  
The Classic paid out a total of $330,000 to three different winners.
First place brought in the 407 pound Marlin. Second place scaled in a Mako shark at 193lbs and last  but not least, third place brough in an 190lb Big Eye Tuna. Last year the winning fish was tuna at 276lbs.
"This has been an outstanding experience." said Roberts. "We just keep getting more and more people in here everyday. This is our third year and by far the biggest turnout – It's exciting"
Robert's tells 47 ABC that this tournament was a great warm up for the even bigger one, White Marlin Classic, starting next week. Roberts actually won that tournament in 2010 and tells us he hopes to have the same luck this year.