Reconstruction of Hearns Pond Dam begins in Seaford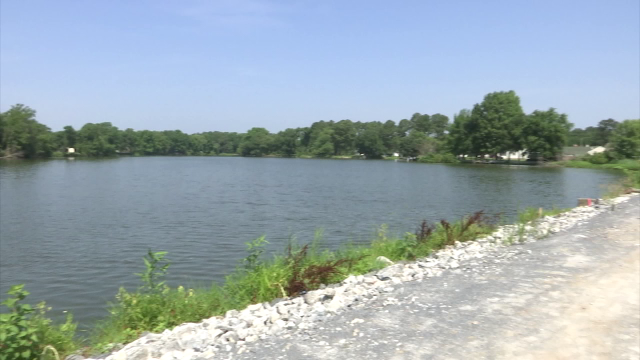 Around 10 a.m. Monday in Seaford, state officials and nearby residents gathered at the Hearns Pond Dam to discuss it's reconstruction project. This after a harsh fifteen years of dealing with flooding, erosion and other problems caused by severe storms.
"We're going to put a new spillway, it's going to be semi-circular, more like you see in a lot of the bigger ponds around here. It's going to actually have 100 feet of length of spillway." Said DelDot's Barry Benton. "We're going to armor the dam and level it. We don't want any low spots in the dam, because if you have a low spot when it over tops. water focuses on that one area and erodes it. That's what happened here back in 2001."
We're told the dam experienced severe problems back in 2001 and 2006. In those instances, it was overtopped and seriously damaged. Residents close to the Pond told us that at one point, due to the damage, the pond was empty. We spoke to DNREC Secretary David Small who explained why a working dam is such a vital resource.
DNREC Secretary, David Small told 47 ABC, "Waterways like this collect a lot of stormwater. There are conveyance systems that drop stormwater runoff into these areas. We have feeder streams that come into these ponds and lakes, and they can swell."
We're told the dam is one of the state's top priority given the risks it poses to downstream communities and infrastructure. The project is expected to wrap up next May and will cost the state about $4.2-million.