DSU presidential award winners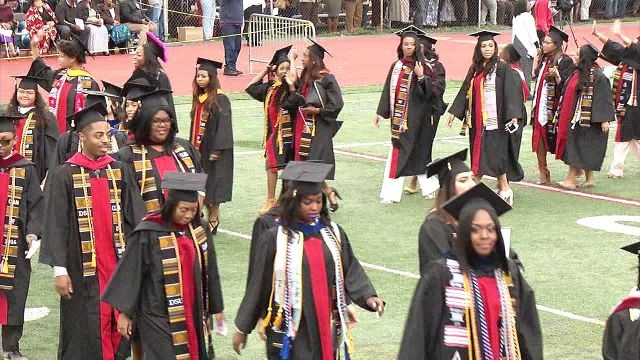 Delaware State University recognized two outstanding graduates Saturday, honoring them with presidential awards.
The recipient for the DSU presidential academic award, given to the student with the highest GPA was Shakira Abdul-Rashid, who actually earned straight A's her entire collegiate career.
47 ABC caught up with her and asked what her secret was to achieving such academic excellence.
"Honestly I just stayed focused like that's the main thing and I went in with a mindset that a B represented failure and that's not what I wanted, so I just went for it every semester and god pretty much brought me through," Abdul-Rashid said.
Abdul-Rashid tells 47 ABC she has big plans for after college, as she plans to head down to Atlanta, GA for her masters degree.
Meanwhile. Leslie Fogwe received the presidential leadership award partially for his work with a program he created on campus.
"I'd say my proudest moment would be working at men's council. We created a mentoring program to mentor freshman and sophomore students towards their career goals, that was the greatest moment I would," Fogwe said.