Culinary arts facility coming Delaware correctional center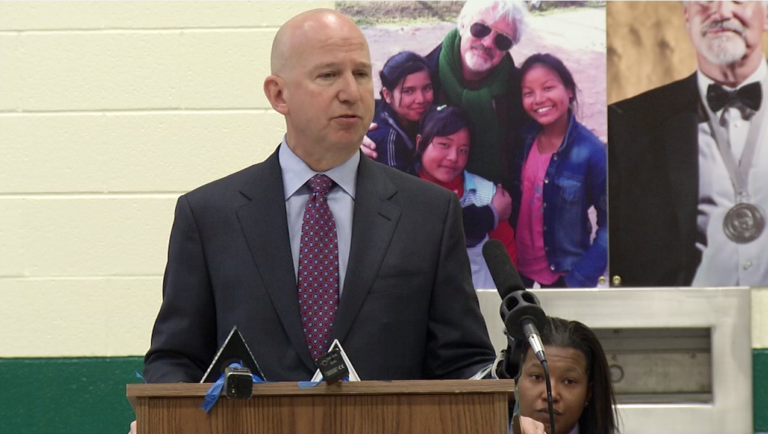 With a renewed push across the country to reduce the number of people in our prison system, the James T. Vaughn Correctional Center had some promising news on Tuesday.
A new culinary arts training center could help inmates get some valuable new skills and make them Delaware's newest chefs.
The Department of Corrections revealed the plans for the facility. It will feature a commercial style restaurant kitchen and a classroom to provide on-site instruction to inmates. Right now the room is an unused cafeteria.
The center was approved in the General Assembly's 2016 fiscal year budget. It's projected to cost about $1.2 million dollars. Robert Coupe, the DOC's commissioner, says this addition will be a big benefit for the offenders.
Coupe continues, "They're excited because they want to make their time in prison worthwhile. If they have a chance to learn a skill and get involved in a fun program like this, it's good for all of us."
The hope is to have the center up and running by the New Year. The official name will be the Matt Haley Culinary Arts Center. The late Delaware restaurateur and global philanthropist had a love for people and food.
Haley, who died back in 2014 after a devastating crash on a mission trip abroad, had been working on this concept with Coupe since 2013.
With the government now finally finding the funding for it, Governor Markell says, "Let's take advantage of that."
However, before his success, Haley suffered from drug and alcohol addiction. He eventually served time in prison and then rehab, that's where he started cooking. Haley then founded So-Del Concepts. It's a group of eight restaurants in Delaware.
Georgianna Haley, Matt's mother says, "He changed his life. I remember I used to give him a quarter for his bus fare. His first job was washing dishes when he got out of the system."
According to Governor Markell, the culinary field is the number one employer of people who have been formerly incarcerated. This center will be the first of its kind at this facility.
Anthony Stella will be teaching the classes. He continues, "I think it's more about life skills than cooking skills. You know the cooking skills will open a door for them, but if they don't have the life skills, then those doors will close."
Gamaliel Russell agrees, an inmate at the correctional center says, "I really like to cook. It's a passion of mine. Hopefully I can become one of the aids."
Haley's mother says it's attitudes like that, that make this center worth it. She continues, "When Matt was sentenced I said to myself 'his life is over.' I did not know it was the beginning of his life. Hopefully it'll be the beginning of many people's to come from this program."