Better Business Bureau warms of scams following puppy mill bust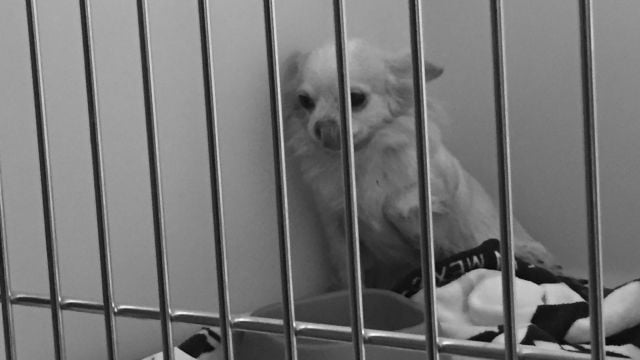 Following the seizure of more than 300 dogs from the Better Business Bureau is warning those looking to help, to be on the lookout for scams.
The BBB serving Greater Maryland says another online puppy scam has surfaced, this one out of Spokane, Washington. Officials say the "family owned puppy store and boutique," claims to be located in Salisbury, Maryland. Talk About Maltese is apparently a fabricated online company, that has no connection to the real alleged puppy mill, from which 300 dogs were recently seized.
"Don't wire money for a puppy," says Angie Barnett, president and CEO of BBB serving Greater Maryland. "The Humane Society in Wicomico County has literally been flooded with dogs, as have other shelters across the country. There's absolutely no reason to wire money for a puppy to a stranger. It's simply a recipe for heartbreak. If you have your mind set on a certain breed, spend time, not money researching reputable breeders in your area."
BBB says that scammers are becoming skilled at making smart people, make bad decisions, and the cute puppy pictures don't help. During their investigation, Officials say they found 14 puppy sites, and one kitten site, that all had commonalities with Talk About Maltese, including:
BBB research, included:  
bluemoonpoms.com
richiebestyorkies.com
ronnyyorkies.com
andyteddybears.com
lauripersiankittens.com
freddyyorkies.com
morganyorkies.com
randyyorkies.com
donaldsyorkies.com
gavinspoodles.com
joyhomepoodles.com
shihtzupuppiesbypaul.com
victorshuskies.com
shihtzusbydenis.com
victoryyorkies.com
The Better Business Bureau offered the following tips to keep you safe:
BBB Tips to Find the "Purfect" Pet
Consider adopting or buying locally – Unless you can visit the owner or breeder before you pay and bring home your puppy personally, avoid buying a puppy, bird or other pet from out of state. When you have a pet shipped from another area, you don't know really how healthy or young it is or even if the pet exists at all.
Don't be swayed by a fancy website – Remember that a flashy website is not an indication of ethics or integrity. Scam websites appear and disappear like a game of cat and mouse. Use a Google reverse image search to see if the same pets are advertised on other web addresses.
Make sure the price makes sense – Check the average price of a given breed. If the asking price is unusually low, that's a red flag.
Never send, wire or use a money card to pre-pay people you have not met – And don't fall for attempts to take more of your money with emergency requests to cover insurance, a special shipping container or vet bills. At that point, you'll likely never recoup what you already paid – don't spend another dime.
Beware of emails with multiple misspellings and grammatical errors – Many pet scams come from overseas and scammers often do not have a firm grasp on the English language.
Research the seller and obtain references – Visit bbb.org to check the reputation of an online seller, breeder or distributor.  Ask the breeder for references and contact people who have bought puppies in the past. Try to talk to people who have had their dog for a while in order to check for issues that may not be immediately apparent, such as genetic problems.
Ask for medical records and pedigree – Get a written account of all medical care your puppy has received, including vaccinations and antibiotics. Take the records to your vet during the first examination, which should be within a few days of bringing your puppy home. The American Kennel Club's, "About Buying a Dog" online guide provides helpful information for anyone thinking about adding a new member to their family, including breeder search tips, questions to ask and other information.
Verify information – Remember that paperwork from a dishonest seller may not be legitimate. Report a suspected pet hoax to BBB Scam Tracker and look for clues by searching similar scams. Take your time, do your research and consider taking home a rescue pet from a local shelter.