Mar. 7 – Take Five For Your Kidneys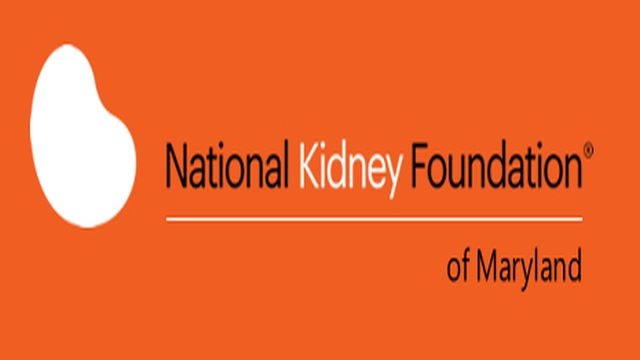 March is National Kidney Month and the National Kidney Foundation recommends taking five healthy steps for your kidneys:
1. Get Tested! Ask your doctor for an ACR urine test or a GFR blood test annually if you have diabetes, high blood pressure, are over age 60, or have a family history of kidney failure. During March and throughout the year, the National Kidney Foundation of Maryland (NKF-MD) offers free kidney health screenings. To locate a screening near you, visit www.kidneymd.org.
2. Reduce NSAIDs. Over the counter pain medicines, such as NSAIDs (nonsteroidal anti-inflammatory drugs), may alleviate your aches and pains, but they can harm the kidneys, especially if you already have kidney disease. Reduce your regular use of NSAIDs and never go over the recommended dosage.
3. Cut the Processed Foods. Processed foods can be significant sources of sodium, nitrates and phosphates, and have been linked to cancer, heart disease and kidney disease. Try adopting the DASH Diet (www.dashforhealth.com <http://www.dashforhealth.com>) to guide your healthy eating habits.
4. Exercise Regularly. Your kidneys like it when you exercise. Regular exercise will keep your bones, muscles, blood vessels, heart and kidneys healthy. Getting active for at least 30 minutes a day can also help you control blood pressure and lower blood sugar, which is vital to kidney health.
5. Stay Well Hydrated. Staying well hydrated helps your kidneys clear sodium, urea and toxins from the body. Drinking plenty of water, and avoiding sugary beverages, is also one of the best ways to avoid painful kidney stones. Those with kidney problems or kidney failure may need to restrict their fluid intake, but for most people, drinking 1.5 to 2 liters (3 to 4 pints) of water per day is a healthy target.
As the 9th leading cause of death in the United States, kidney disease kills more people every year than breast cancer or prostate cancer.
"Kidney disease is much more common than you may think," said NKF-MD's Medical Advisory Board Chair Dr. Sumeska Thavarajah, an assistant professor, Department of Nephrology at Johns Hopkins School of Medicine. "If you have diabetes, hypertension or a family history of kidney disease, you may be one of the 26 million American adults and one in nine Marylanders that has chronic kidney disease."
"Getting routine testing if you are at risk for kidney disease, eating a diet that is low in fat, sodium and sugar, and avoiding chronic use of medications like NSAIDs are all things you can do to help manage your risk of kidney disease," Dr. Thavarajah added.