Felton man charged after reportedly fleeing from Harrington Police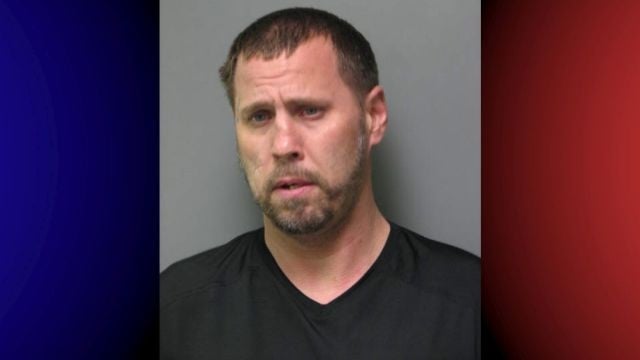 Police in Harrington say a wanted Felton man is facing charges, after he fled from Officers during a traffic stop.
Harrington Police say on Sunday, Officers on patrol around 9:00 AM, noticed a vehicle on South DuPont Highway, with tinted windows. A registration check reportedly showed that the vehicle did not have a valid tint waiver, leading to the Officer pulling the vehicle over, in the parking lot of the Quality Suites on Corn Crib Road.
Police say during the stop, the Officer asked for identification, which the driver apparently couldn't hand over, but the driver did give the Officer a name and date of birth. The Officer was apparently not able to confirm the driver's identity, and asked for help from another Harrington Officer.
According to the report, both Officers then asked the driver to get out of the car, but he instead, started the vehicle, and fled at a high rate of speed, almost hitting both officers. Police say while fleeing, the vehicle hit a police vehicle rendering it inoperable, and continued speeding through the parking lot onto Corn Crib Road.
Investigators say while the car was turning onto Corn Crib Road, it drove off the road, and into a ditch, where it overturned. Officers say the driver continued to refuse to get out of the vehicle, and was eventually removed by Officers, and taken into custody.
Police were then apparently able to identify the driver as 41-year-old Brian O'Neill, who was taken to Milford Memorial Hospital for non-life threatening injuries, and later released. After his release, O'Neill was taken to the Harrington Police Department for processing, where he was charged with two counts of reckless endangering first degree, disregarding a police officer signal, criminal mischief over $5,000, criminal impersonation, resisting arrest and several traffic charges.
O'Neill was apparently also wanted by the Delaware State Police, for one count of harassment. He is now behind bars at the Sussex Correctional Institute on a $12,754 secured bond.