GOP Va. Rep. Rigell retiring, giving Dems chance at seat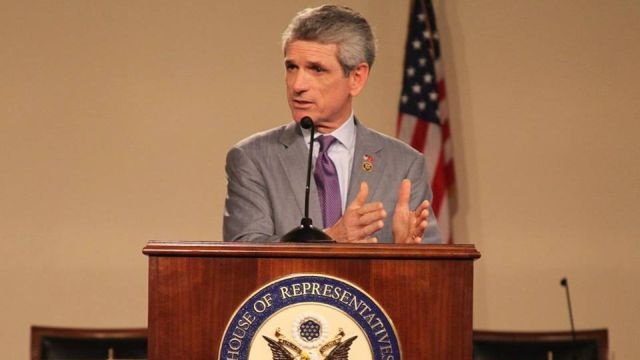 (AP) – Three-term Republican congressman Scott Rigell of Virginia says he is retiring, relinquishing a seat that Democrats could win in this November's elections.
The 65-year-old Rigell was elected to his Virginia Beach district as part of the GOP's tea party class of 2010 that allowed Republicans to recapture control of the House.
    
Rigell has had a largely centrist record in Congress. He was among the 25 GOP lawmakers who voted last January against retaining John Boehner as House speaker.
    
The lawmaker says he is leaving after helping to check Democrats who controlled the White House and Congress in 2010 and curb federal spending.
    
Rigell's district voted narrowly for President Barack Obama in 2008 and 2012.
U.S. Sen. Mark R. Warner (D-VA) released the following statement after Rep. Scott Rigell's announcement:
"I've known Scott for many years and I have always found him to be someone of honor and integrity. I especially appreciate his focus on an issue we both care deeply about: a bipartisan approach to fixing the budget and cutting the national debt. He also has been a strong partner in our shared advocacy for Virginia's military and our veterans.
"Scott Rigell is a friend and a great colleague. I'll miss him, as will the people of the Second District. I thank him for his service and offer my best wishes."