On The Job: Candy Kitchen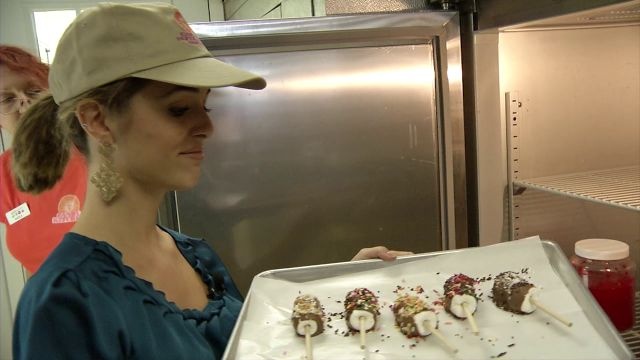 Calling all sweet tooth fans, Wednesday is National Candy Day! From chocolates to gummies, taffy to marshmallows, Candy Kitchen in Ocean City has it all! They were kind enough to invite 47 ABC inside to see what goes on behind the scenes on a typical day.
First step before dealing with all the delicious candy? An apron and a Candy Kitchen hat! On to the candy! Candy Kitchen offers many different types of gummies and while most are sweet, some pack a little heat!
47 ABC spoke with Sheila Boyer, manager of Candy Kitchen and she tells us, "Some of the more hilarious ones that we have are jalapeno gummies."
They were spicy! Next, we went to one of the most delicious treats, chocolate peanut butter truffles. Boyer said they were life changing chocolates and she was right!
After trying many samples of candy, it was time to make some! So on to the chocolate covered marshmallows! While dipping them, Boyer says it's best to leave some white at the top showing just so you know that it's a marshmallow. The marshmallows take only about five minutes in the fridge to cool and then comes the best part, the tasting!
Candy Kitchen says one of their most popular things in their stores is their decadent fudge. In the summer time they often pack up to fifty tubs of it a day.