Punkin Chunkin cancelled for 2015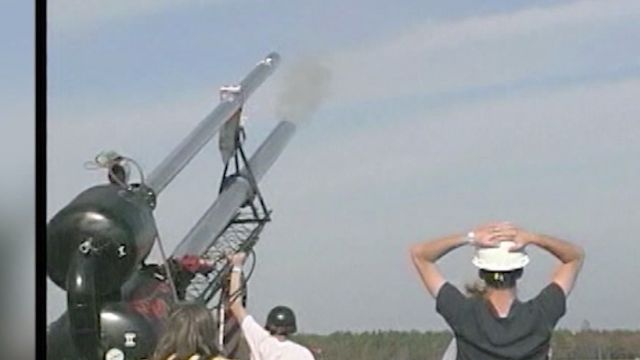 A huge event that was postponed last year, has now been cancelled, leaving pumpkins grounded for the second year in a row.
On Thursday morning, the World Championship Punkin Chunkin event announced that they would be cancelling the 2015 event. They say that despite their best efforts, their board was not able to find an insurer who was willing to protect the event, which would include the venue, our organization, fans and spectators.
The event was planned for November 7 and 8 at the Dover International Speedway, in Dover.
The 2014 event was postponed, after the venue fell through, apparently following a law suit filed by a volunteer who was reportedly injured at a previous event. Punkin Chunkin started in 1986, beginning as a small gathering, growing to the large festival atmosphere that is was at the last event in 2013.
Officials say customers who purchased tickets to attend the November event will see the 100% refund on their credit cards within a week or two. Any questions can be directed to 800-441-7223. Punkin Chunkin says they still have several other licensed events, including one on October 10 and 11 in Pennsylvania.
Sen. Brian Pettyjohn (R- Georgetown) released the following statement after the announcement of the cancellation:
"I am very disappointed that the event was cancelled again this year. I hope that we will be able to use this to underscore the need for some type of relief to our non-profit entities. Losing this event again this year will more than likely force Punkin Chunkin to move their event to another state. I hope that with these recent developments that the Executive Committee will choose to release this bill so that an organization that contributed over $100,000 to charities, awarded over $50,000 in scholarships to Delaware students, and had an estimated $15 million economic impact can continue to operate in Delaware."
Pettyjohn sponsored Senate legislation back in January, that would impose a cap on pain and suffering awards levied against non-profit entities, but the bill has apparently been held up in the Senate Executive Committee.