DSF takes rides to new heights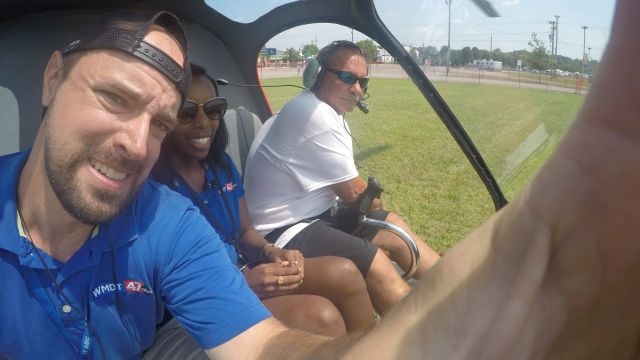 Most state fairs have traditional rides, but in Delaware, they're taking things to new heights with Shore Helicopters.
Steve Cahall, the owner of Shore Helicopters says "When people ask me how long I've been flying I look at my watch and say 'uhh about an hour.' They'll say no, no how really how long? I'll say yeah an hour. However, in all reality I've been flying for about thirty years."
Cahall is quite he jokester. Sunday, he took 47 ABC photographer Mike Lawrence and Jobina Fortson for a ride in his little red birdie.
Hey said they could see everything from above the fair grounds. They even got a glimpse of ships in the Delaware Bay. Our crew was able to get very clear shots because the helicopter doesn't have any door and a glass front and bottom. Our crew loved the ride, but also talked to others who did it as well.
Sheila Sullivan says, "I have never been on a helicopter so it was a lot of fun. It's off my bucket list. No sky diving, no bungee jumping, helicopter ride…check!"
Stanley Petraschuck says, "One thing to do in a lifetime is to go on one so you'll know what it's like, but it was very exciting."
The helicopter rides are $20 per person.