Ocean City looking to become more sustainable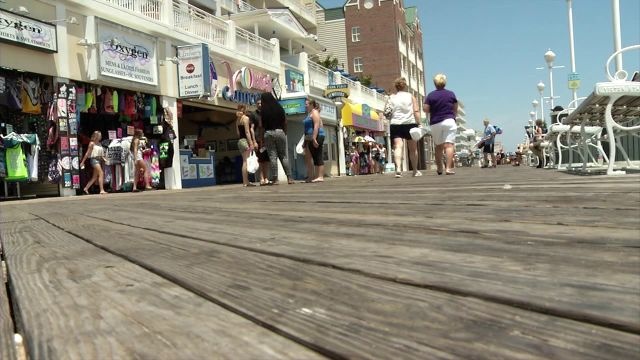 Ocean City is known for its beaches, boardwalk shops, and tourist attractions. But it's also known for one other thing that town officials weren't even aware of, sustainable energy. OC environmental engineer Gail Blazer tells 47 ABC they stumbled on the fact that OC was considered sustainable after applying for an energy grant. Now armed with that knowledge, the town is hoping to become state certified.
47 ABC spoke with Blazer who tells us, "It's really important to look at what resources we have and keep them here for us for future generations. Our number one industry is tourism and if we don't have a clean water a clean beach clean streets people are going to come down and not want to come down they're going to look down and see it and never come back."
Blazer says the whole idea of being sustainable is not only making sure the environment is clean, but also making sure they have the ability to buy local rather than overseas. But in order to be certified "sustainable", the town needs help. Blazer has set up a survey online so she can get the public's feedback on what it is they want changed in their community.
Blazer tells 47 ABC, "I do want to engage the community but I also want to make sure the community knows what we have to offer. People seem to think very short term and were trying to spell it out long term."
That feedback will be used for future planning. Residents like Burc Kucuk understand the importance of the work the town does, especially cleaning up after vacationers that come and go from the beach.
Kucuk tells 47 ABC, "I think they do their best, there is nothing else to do they cannot smoke on the boardwalk anymore so they don't bother other people and I think everything is done."
Blazer tells 47 ABC, "We are on the right track, and we're just right now, this program is just a way to say you know give yourself a pat on the back and say yeah we're doing a good job."
Blazer says this process will likely take a few years but says it's not a race, just a work in progress. If you are a resident in Ocean City and would like to participate in the survey you can find it here: https://www.surveymonkey.com/s/J8J8DWY