Matthew Burton court hearing postponed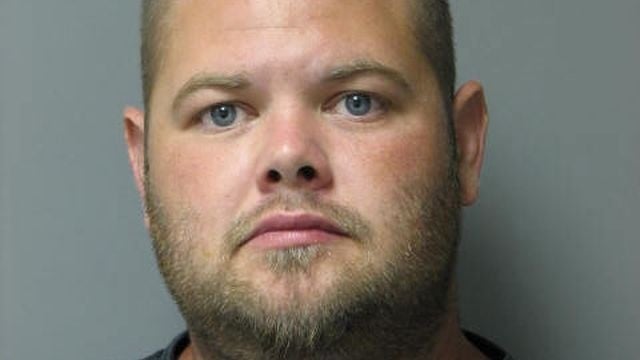 Accused murderer, Matthew Burton was supposed to be in court Monday morning in Georgetown for his proof positive hearing. But that has now been pushed back until January 18-20, 2015. This means Burton will have to wait another eight months before he can be considered for release on bond.
Burton's attorneys requested this hearing which would require the state to prove they have enough evidence to continue to hold the 31 year-old from Dagsboro without bond. If they can't, apparently a bail amount must be set.
Burton faces charges of first degree murder, rape, kidnapping, and assault for the June 2012 slaying of Millsboro mother, Nicole Bennett. And investigators claim they have DNA evidence that links Burton to the crime.
A spokesperson with the Delaware Attorney General's Office could not give a reason as to why the proof positive hearing was rescheduled. But we're told this delayed hearing will not affect the start of Burton's Criminal Trial, which is scheduled to start on April 11th.
This is good news for the victim's family who has been waiting for closure in this case. June 15th will mark 3 years since Nicole Bennett's murder.
In an exclusive sit-down interview with 47 ABC back in March, Nicole's Husband, Kevin Bennett said, "I'm hoping so. and I'm hoping it will give me a little bit of closure. Justice will prevail and we're hoping…that's all you can do is hope for closure."
Kevin called police the morning of June 15th, 2012 when he woke up and found his wife did not come home from work the night before.
Her body was found later that same morning, on swamp road, near Whaleyville, Maryland.
Investigators determined that Matthew Burton was working as a custodian at Bay Shore Community Church the night Nicole was also there working late.
Kevin Bennett filed suit against the church, and its pastor, accusing them of knowing about Burton's criminal past and allegedly decided to keep him employed for two more weeks without notifying other staff members, like Nicole Bennett.
But just last month the family dropped the civil lawsuit against the church and the pastor after reaching a settlement.
In terms of the upcoming criminal trial, the family has a long road ahead. Jury selection starts on April 11th and Burton's criminal trial is expect to last 6 weeks.