Armed Forces Day celebrated at Poplar Hill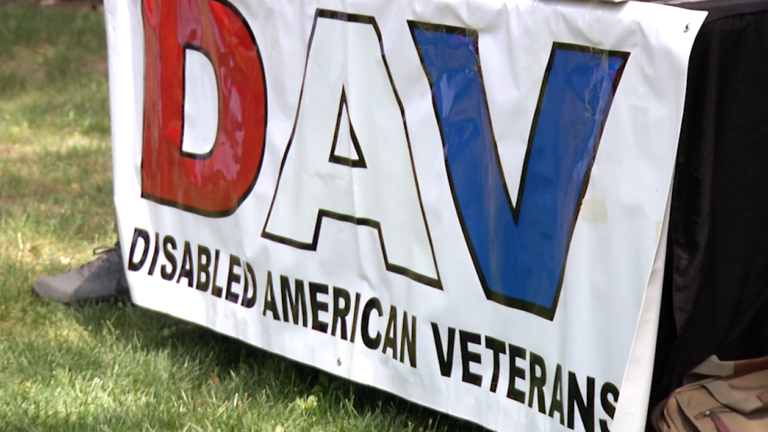 Armed Forces Day is a celebration which stems from the unification of the Armed Forces under the Department of Defense.
Local community members joined state representatives at Poplar Hill Mansion Saturday for Armed Forces Day to thank and honor local veterans for our freedom.
State Senator Jim Mathias for District 38B says, "It was provided for us from our first patriot to those in the field today. If that field is abroad, or here at home, or keeping the peace in Baltimore, we are forever grateful."
However, while accepting praise and thanks vets took the time to call attention to pressing veterans' issues.
Tim Spies, who is a veteran himself as well as a councilman for the city of Salisbury says, "I can't tell you how many veterans are out there now with nothing to do. They need health care, mental health care, a roof over their head, and a meal to eat. Those are the folks we have to remember as well."
According to the U.S. Department of Housing and Urban Development, close to 50,000 veterans are homeless on any given night.
However, veteran groups on the shore are working together determined to bring that number down. 
David Warton, the Senior Vice Commander of the Disabled American Veterans says, "The newest thing on the eastern shore right now is the Lower Shore Veterans Network. We've come together with a community foundation. We've amassed 25 different organizations that help veterans under one roof."
The groups help with everything from filing disability claims to providing transportation to VA clinics. Maryland House Delegate Mary Beth Carozza says she's already a proud member of the group. She's encouraging other's to at least check it out; if not for them, for a vet in need. She says what they have to have more than anything is a support system.
Carozza goes on, "They were leaders and had been leaders for us in the military. We want to make sure when they come home they continue to be leaders in our community." 
We're told the Lower Shore Veteran's Network meets once a month. Anyone interested in participating with the group can reach out to Erica Joseph, Vice President of Community Investment at 410-742-9911.