Trends in Maryland heroin epidemic evident in Salisbury man's overdose death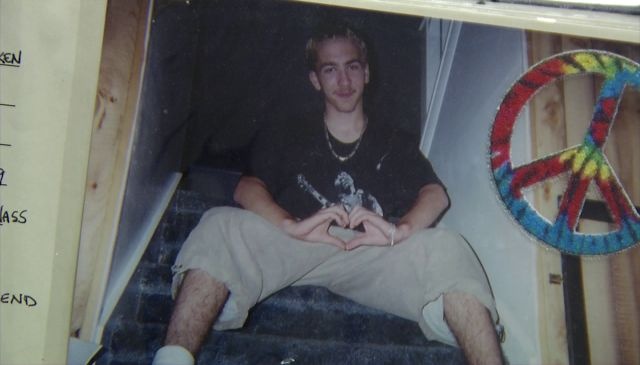 Alex Longfellow was an ordinary Salisbury teenager. He went to school, had a girlfriend, and a job.
At age 14, he also smoked marijuana and hid it from his parents, establishing a pattern of secrecy and drug use. However, it was one that they never expected would spiral into what it did – his death at age 22.
"It's hard to explain just how much all of this has not only affected just my husband and I, but my parents, our oldest son," says Sharon Longfellow, Alex's mother. "It's pretty far reaching."
When Alex was 18-years-old, he broke his ankle while working construction. Doctors prescribed Vicodin, a powerful painkiller, and Alex got hooked. When the prescription ran out, his parents' say he turned to a cheaper drug capable of a more intense high, heroin.
He began stealing to pay for his habit, even cashing in his own life insurance policy. Despite three rounds of rehab in November of 2006, he died of an overdose.
"We had to ask for money from my parents to bury him, I ended up losing my job of 30 years," says Sharon. "We're still financially ruined; we're still behind on our bills."
It's the trend of prescription painkiller abuse becoming heroin abuse that sparked the Heroin and Opioid Emergency Task Force in Maryland back in February.
Dr. Michael Finegan, a clinical psychologist and the only Eastern Shore member of the task force, says making sure all community members are in on the conversation is the biggest part, including families like the Longfellows.'
Another focus, according to Dr. Finegan, is treatment, not only for those behind bars for their drug use, but those who seek help on their own.
"It's not what we hope would work, not what we want the drug companies to like to work, but really what actually works."
By starting the conversation, Dr. Finegan hopes the education and awareness will start younger.
The Longfellows' say they are now doing that with their grandchildren, but they hope those already battling addiction know it's not too late.
"Be aware that there are going to be extremely painful days, physically and emotionally, but you can work through it."