Princess Anne Washington Hotel in store for major facelift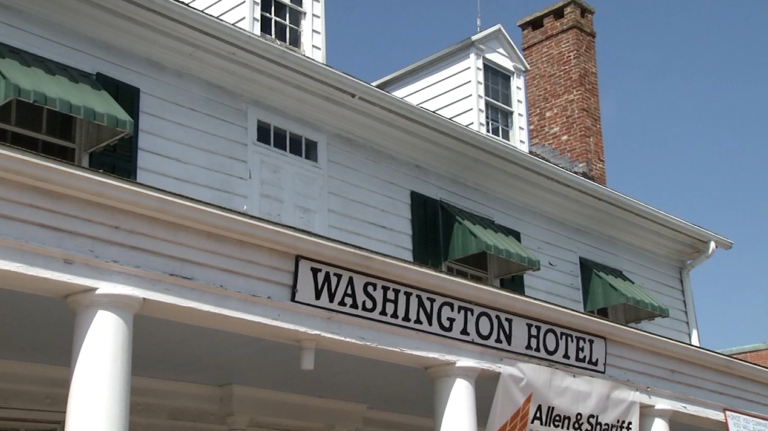 Once the heart of Downtown Princess Anne, the Washington Hotel has grown tired over the years. There's plenty of vacancy because it's not open.
However, the hotel will soon have a new look and town commissioners believe the upgraded building will spark a resurgence downtown.
Garland Hayward says, "Our Main Street used to be the hub of Princess Anne."
Hayward is the president of the town commissioners for Princess Anne. Wednesday he walked 47 ABC down the town streets he grew up on.
He says he's watched downtown go from being the "place to be" to bare sidewalks and vacant buildings right before his eyes.
However, in about a year the trend could reverse. The town has kicked off a revitalization plan starting with the Washington Hotel.
Hayward goes on, "When we talk about revitalization, we talk about revitalizing the physical and the mental of individuals in the town of Princess Anne.
He believes that trend will make folks proud to call the town their home. Through a series of state, federal, and private investments totaling more than $800,000 the Washington Hotel, which has been vacant for nearly seven years, will be reconstructed by the Fleming Homestead company. There are plans for guest rooms, a restaurant, and a bar.
Hayward continues, "We hope this will be a jumping spot as I call it."
Built in the 1800s, The Washington Hotel was once a jumping spot, but not for everyone. At one time minorities were not welcome at the establishment. A reputation Hayward wants to leave in the past hoping this historic hotel can lead Princess Anne into a new era.
Hayward says, "In 2015 we are looking to make it all inclusive for everybody. We want all you know no matter race, color, or creed we want you in the building. We want you walking down our streets."
47 ABC will be following the construction progress of the Washington Hotel and will be doing a walk through inside the building once the floors are put back in. Contractors expect to have the establishment up and running by January.