DNREC to receive $2.75 million from pharmaceutical company after 10 years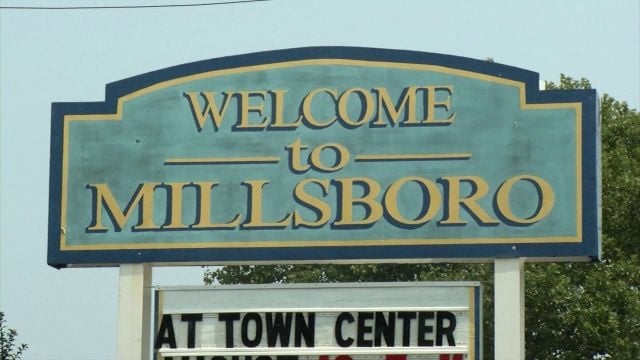 International pharmaceutical company Mallinckrodt Veterinary Incorporated has finally come to an agreement with DN-REC after nearly a decade to give the state more than $2.75 million for the investigation and cleanup of contaminated water near Millsboro, Delaware.
But despite the agreement, Trichloroethylene or TCE, is still in the water in Millsboro. But town manager Faye Lingo reassures residents the water is still safe to drink, cook with, and bathe in.
Trichloroethylene is an industrial solvent and state investigators confirmed in 2005 that the source of the hazardous chemical was a former poultry vaccine manufacturing factory off of Dupont Highway once owned and operated by Mallinckrodt Veterinary Incorporated.
Lingo tells 47 ABC, "The first time they found it we were like no, no its not in our wells, we have them tested every so often too and its never had an issue."
The town first discovered the contaminant in their wells when leaders were in the process of selling water to neighboring town, Dagsboro running pipes to town and installing new water systems to residents. As soon as the water was found to be contaminated the town of Millsboro acted quickly and installed filters to ensure that all residents were safe. From 2005 to 2007 the state of Delaware conducted an investigation and confirmed that it was definitely the old site of Mallinckrodt. But according to Lingo, not everybody felt safe.
Lingo tells 47 ABC, "The state assisted us they brought water wagons here and the company's brought in a couple tractor trailers of bottled water that if people didn't want to drink it that they didn't have to they could come get free water. Some people were concerned so didn't drink it and took advantage of it."
And now, ten years later, Lingo tells 47 ABC, "The cleanup hasn't gone away".
Millsboro covered the initial costs of the cleanup and the town has been reimbursed by the state.
Lingo tells 47 ABC, "It's settled I guess as far as financial concern with the state. The chemical is still in the water the filters are still in place they're still working on the site they're still monitoring wells so it will be in place for a number of years the cleanup process."
If you live in the town of Millsboro, Delaware or surrounding area we'd like to hear from you. What do you think of this settlement between Mallinckrodt Veterinary Incorporated and DN-REC? Feel free to contact us on our Facebook page!