UPDATE: Obama says retiring Mikulski is an institution in US Senate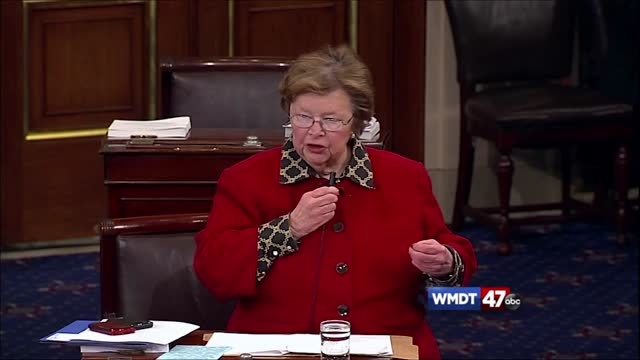 (AP) – President Barack Obama says retiring Sen. Barbara Mikulski is an institution in the Senate whose leadership is inspiration for millions of women around the world.
    
The Maryland Democrat is the longest serving woman in the history of Congress. She announced Monday she plans to retire rather than seek a sixth term next year.
    
Obama says Mikulski has been a legendary senator and that her legacy will span generations.
    
He's praising her work on the Senate Appropriations Committee to ensure the nation's budgets reflect its values. Obama says Mikulski used her "booming voice" to advocate for pay equity, health care, women's rights and education. He says her efforts helped ensure more people were treated fairly under the law.
On the Eastern Shore, those who have also seen her hard work in Maryland and beyond, say the announcement is bittersweet.
"She certainly has been a great champion for NASA," says Bruce Underwood, deputy director of Suborbital and Special Orbital Projects with the Wallops Flight Facility in Virginia. "Certainly here at Wallops she was no stranger to us, she visited often, had an intense interest in our programs here and spoke of them in many forums so she was a great communicator of the things we do at Wallops."
Mikulski was first elected to Congress in 1976.