H-2B visa situation leaves Eastern Shore watermen concerned for crab season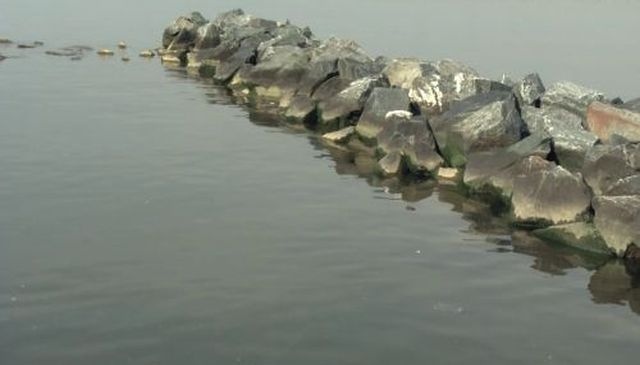 In early May, A E Phillips & Son should be bustling with 30 workers that are picking crabs, processing them, and canning the meat. According to general manager, Morgan Tolley, some have done the job for more than 20 years.
However, Tolley, like most Seafood company employees on the Eastern Shore, is worried it will look similar to what it does now — empty."Right now anybody handling crab meat is really nervous."
The workers are able to come to the United States seasonally though the H-2B visa program. In Maryland, the workers are mostly used for crab-picking.
However, a court order, set to go into effect April 15th, could force businesses like A E Phillips and Son to make expensive changes. A District Court in Florida recently ruled that Congress never granted the Department of Labor the authority to certify employers for the program. The ruling comes after concerns over out-sourcing American jobs due to cheaper labor.
But Tolley argues he can't find anyone to do this work locally, no matter what the pay.
"I'd be more than welcome to have local people work but they're just not here, nobody's been raised into it, nobody wants to do it," says Tolley. "We've had workers who have returned for almost 20 years now, they come here legally, they're here to make a living and they share the money they make here with home to better their lives at home. They've become like family in these communities."
In addition, on April 30th, new regulations and rules for the program will be announced. That could include an artificial wage calculation which would mandate what seafood companies have to pay their employees.
For companies like AE Phillips & Son, it would change their current process of paying employees by each pound of crab meat that they pick.
"The better they do the more money they make," says Tolley. "It's kind of hard giving someone that high of a wage when they're just starting out learning what to do, there's got to be some incentive moving forward."
Tolley has joined forces with other local companies and watermen to work with legislators on avoiding the mandate.
If enforced, at the very least, he expects the price of crab meat to go up significantly, which would raise costs for restaurants and any Marylander looking to purchase it.
However, if it prevents the employees from coming to his company, the impact could be huge statewide.
"I won't be able to pay my secretary or my truck driver or refrigerator maintenance, because they won't have a job they won't need to come down here and maintenance things," says Tolley. "its effect on Maryland and the Maryland crabmeat supply is going to be devastating."