MD Bill may allow brew pubs to produce more beer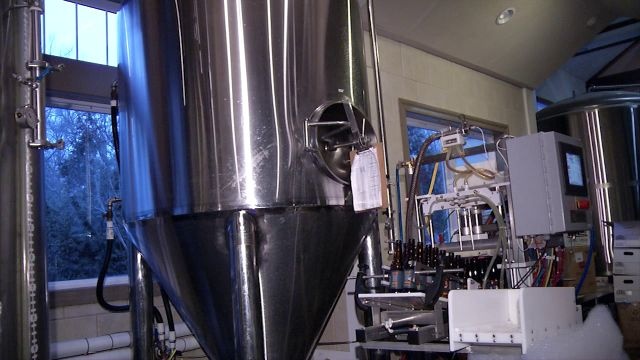 For local breweries, flowing beer, means surging profits, but as it stands in the state of Maryland, class 7 breweries are only allowed to produce 22,500 barrels each year because they are classified as brew pubs.
If those brew pubs surpass that cap, they must give up their food license
and that limit could hurt growing businesses. Which is why Maryland State Delegate, Carl Anderton Jr. introduced a new legislation called "The Evo Bill" to remove that cap. Essentially it would double the number of barrels to double the business.
"I look at this like a job still, its an opportunity to make a living, to be able to have quality of life that they want and that's what its all about. We're very optimistic about where we are, we feel very good about it, very lucky, very blessed." says Anderton.
Besides profits and the boost for the local economy if passed, Anderton says the bill would protect 70 restaurant jobs in Salisbury alone and possibly lead to more job creation in the future. Local breweries such as Tall Tales Brewery are all about the possibilities.
Head Brewer of Tall Tales Brewery Jimmy Sharp tells 47 ABC, "We're expanding, you know, currently in the middle of an expansion so you know our goal is to keep growing and I think everyone's goal is to keep growing and to not have to worry about reaching that capacity."
"We got a long way to go when it comes to job creation but any positive moment, I think you have to celebrate. We wont have to worry about hitting a ceiling any time soon now if it passes which I'm sure it will." says Sharp.
If the bill were to pass, it would be effective by July 1st.