Authorities Warn Of Identity Theft This Holiday Season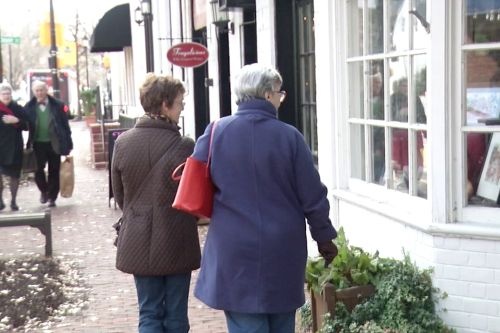 This is the time of year that police say they see an increase in fraud and identity theft both online and on the streets.
"There are ways where they simply try to steal your information 56:49 through sales receipts or items that have receipts 56:55 such as your cell phones your wallets," says Lt. Gregory Wright.
Whether walking the mall or surfing the web, there are some simple tactics for being less vulnerable. Wear all valuables close to your body and don't carry your social security card or pin numbers with you.
If a thief still comes after you, Lieutenant Gregory Wright says, just give them what they want. Then contact police and your financial agencies.
A warning to women shopping with alone with their children, you could be targeted.
"We would hope you would protect your child before your packages and a criminal knows this too and it's safer to shop with another adult when having children with you," says Lt. Gregory Wright.
Lieutenant Wright says, one of the best ways to stop holiday crimes in the future, is reporting any that you witness in the present.
"We know there are a lot of witnesses to many crimes but many times people chose to get involved for a variety of reasons but they need to understand that they may be preventing themselves from becoming a victim of the same crime many crimes that go Unsolved continue," says Lt. Gregory Wright.
One scam Lieutenant Wright says is currently happening involves scammers calling your home and pretending to be electricians. They ask for personal information which they say verifies your account. He says, never give out personal information over the phone.