26th annual Hispanic Fest hits downtown Georgetown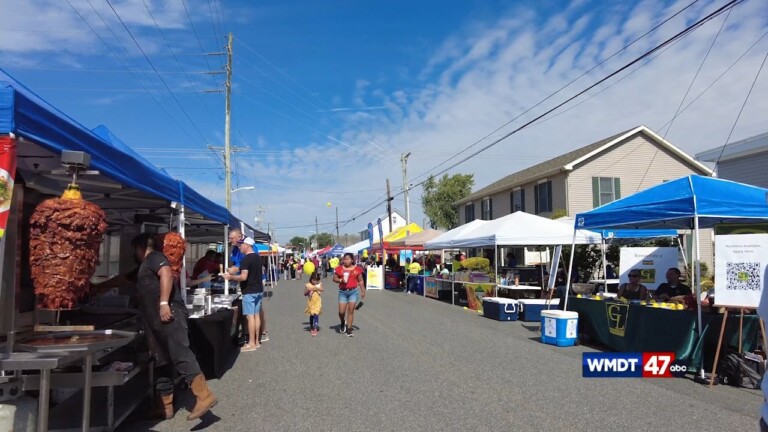 GEORGETOWN, DE. – Sunday, people from near and far made their way to Georgetown to attend the 26th annual Hispanic Festival, to kick off Hispanic Heritage Month.
For over two decades, people have gathered in downtown Georgetown to celebrate the rich Hispanic heritage.
Town Mayor Bill West came for the ambiance, but he stayed for the socialization.
"The smiles on people's faces; they're starting to recognize me after nine years of being a mayor, and they thank me, and smile," Mayor West said.
Victoria Falcon-Ventura had the opportunity to get on the stage and show off her vocals in the talent show, with a moving response from the crowd.
"I really liked the adrenaline," Falcon-Ventura said. "It just makes me feel good that I can share my passion with others."
And while the crowd cheered her on, Falcon- Ventura said she didn't only come to take home the prize.
"Another thing that I'm excited to do at the Hispanic Fest this year is eat," Falcon-Ventura said. "The food is so good."
And speaking of food, Elizabeth Espinosa and her family set up shop at the festival and they came with some family-favorite recipes for everyone to try.
"We have tacos, we have tortas, we have big quesadillas with homemade tortillas," Espinosa said.