The Brightside: Ocean Pines Pine'eer Craft Club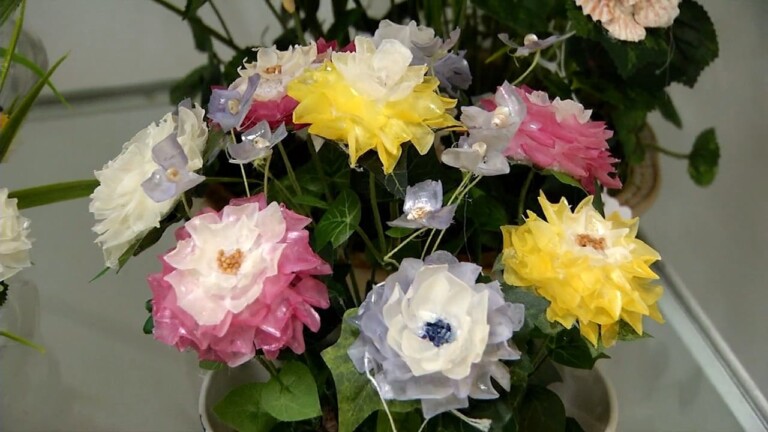 OCEAN PINES, Md. – One organization has been giving back to the community through its elite work in crafting. A hobby that has made the Ocean Pines 'Pine'eer Craft Club' iconic since the beginning.
The craft club is an organization that's been in the ocean pines community since 1974. Whether crafty or just appreciative of others' creative skills, the club shows just how distinctive people's ideas can be. "So we're pretty proud of the quality of the gifts that we have in here because we do care to make sure that everything is perfect," says Sharon Puser, President of the craft club. Craft club member and co-manager of the craft club's gift shop, Debbie Jiwa adds, "It's all very unique, the pottery and the plates, I mean who would think that! It's like quality home décor usable items so that's the exciting part when people realize what this is."
The group of crafters makes anything from jewelry to clothing for dolls, wall décor, plates, and cards, not to mention other unique items. Then they have their items juried, and sold in the newly renovated gift shop, as long as they volunteer to work the shop. "From the crafter's point of view, they get excited when we sell something because it makes us feel like gee somebody wants something that we made, it's a really good feeling," says Puser.  Jiwa adds, "Everybody is so supportive and everyone is so excited about what everybody has crafted. So it's a good camaraderie with all the members."
However, the bigger mission is giving back to the community. Over the 49 years they've been a club, they've donated over $179,000 to the community and about $7,000 this past year. Between playground equipment, a defibrillator, or equipment for the fire department, the organization says they're finding ways to make their crafts mean something more. Puser says, "That feature that we give back to the community is important to a lot of our members and that's why they join because they feel like they're doing something to help the community." Jiwa adds, "To see every year it grows, we give more and more and more. I think last year was the highest amount that we donated to the community so it's exciting."
Whether painted gourds, seashells turned art, intricately woven pine needle baskets, or Maryland-themed crab shells, the Ocean Pines Pine'eer Craft Club wants to add uniqueness to your home, and some support in the community. "We're like a little hidden gem here so we need to get the word out because when people come in they say they didn't even know this was here, I didn't know you had this kind of quality of work in here so you'd be very surprised, we're not little ladies sitting in the back room knitting," explains Jiwa. Puser adds, "This is a business for us, the more we make the more we can donate so that's the exciting part."
This summer, the club will host their annual arts and crafts festival in the park on the first Saturday in August, more details to come.
The gift shop is open on weekends 8 to 3 on Saturdays, and 10 to 3 on Sundays. You can find more information by visiting their Facebook page.