Delaware Senate votes to confirm Governor's Supreme Court nominees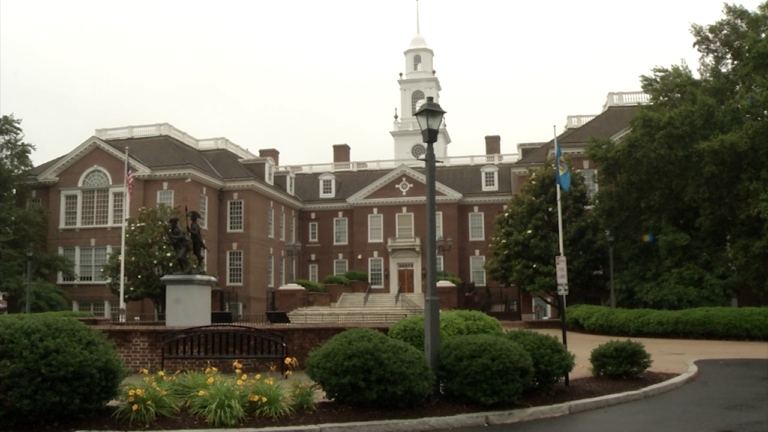 DOVER, Del. – The Delaware State Senate voted today to confirm Governor John Carney's Supreme Court nominees.
The nominations of the Honorable Abigail LeGrow and N. Christopher Griffiths were confirmed Wednesday evening with all Democrats voting in favor.
Following their confirmation, Governor Carney issued a statement thanking the Senators for their vote and praising the nominees' experience and willingness to serve on the state's highest court.
"Thank you to the members of the Delaware Senate for their votes to confirm Judge LeGrow and Chris Griffiths to serve as Justices on the Delaware Supreme Court," Governor Carney stated. "Judge LeGrow and Chris have the experience, knowledge, and commitment to public service necessary to serve on the Supreme Court. Their service will be beneficial to all Delawareans. I want to thank these two qualified nominees and their families for their willingness to serve the people of the State of Delaware."
Griffiths' confirmation comes on the heels of news we broke that he was recently convicted of alcohol-related reckless driving. It was for this reason, among others, that the Senate Republican Caucus voted against confirming him to the Supreme Court.
"Our caucus took issue with Mr. Griffiths' recent DUI arrest," the GOP Caucus' statement read. "The DUI was downgraded to a reckless driving-alcohol related charge, which he pled guilty to on March 21, 2023, just two weeks prior to his nomination. During the nomination process, and possibly extending to him taking his seat on the Supreme Court, Mr. Griffiths is on probation."
An issue that was also raised among GOP Senators was the fact that with this confirmation, there will now be no sitting justices from Kent County.
"Breaking with tradition, Governor Carney's choices left the Delaware Supreme Court with no representation from Kent County," the GOP Caucus' statement read. "Governors have long sought both political and geographic balance on the state's highest court, and his decision to forgo that balance is both unprecedented and disappointing."
Following the Governor's announcement of the two nominees last month, legislation was introduced to ensure that the Supreme Court has equal representation from across all of Delaware, including Kent County.
House Bill 135 would require representation from all three counties on the state's highest court. Meaning, that of the five Justices that comprise the court, one would have to be from Kent County, another from Sussex County, and at least two from New Castle County. The fifth seat will be at large and could be filled by a candidate from any of the three counties.
That bill cleared the House and now awaits consideration in the Senate. If it passes, it's unclear if it would affect the Supreme Court as it stands right now.
With Griffiths and LeGrow's confirmation, the two will fill the seats formerly held by Justice Tamika R. Montgomery-Reeves and the seat to be opened upon the retirement of Justice James T. Vaughn, Jr..
LeGrow serves as a Judge of the Superior Court of the State of Delaware. She was appointed by Governor Markell and began serving in February 2016. Before joining the Superior Court, LeGrow was appointed as a Master in Chancery on the Delaware Court of Chancery by then-Chancellor Leo E. Strine, Jr. Judge LeGrow received her J.D. from the Pennsylvania State University Dickinson School of Law and her B.A. in Political Science from Susquehanna University.
Griffiths is a partner at Connolly Gallagher LLP focusing on administrative and government law; corporate and commercial litigation; bankruptcy law; and general litigation. Before entering private practice, Mr. Griffiths served as a wealth manager for the Wilmington Trust Company and the Vanguard Group. Chris received his J.D. from Villanova University School of Law. He is a graduate of the University of Delaware and Salesianum High School.