Senate lawmakers vote in favor of bills to legalize, tax marijuana in Delaware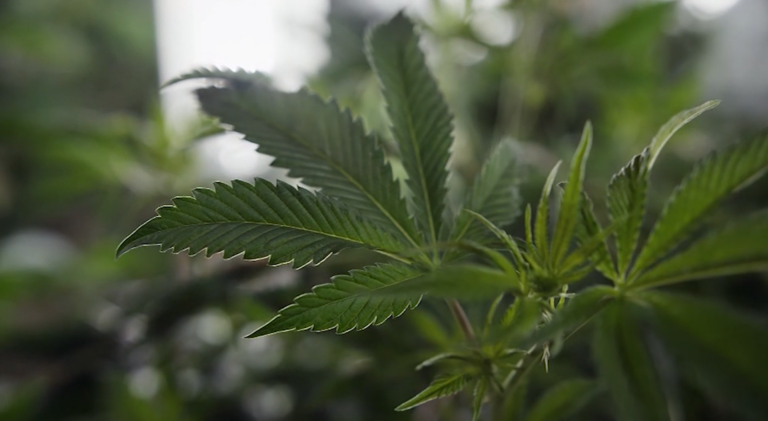 DOVER, Del. – Senate lawmakers voted in favor of two bills to legalize and tax marijuana in Delaware, now sending the legislation to the Governor's desk for consideration.
The Delaware Senate voted 16-4 to pass House Bill 1, legislation that would legalize possession of up to one ounce of marijuana for adults 21 years of age and older. The chamber also voted 15-5 to pass House Bill 2, legislation that would set up a regulatory framework to legally sell marijuana in the First State.
Last year, marijuana legalization fell short when Governor John Carney became the first Democratic governor to veto a legalization bill and the House of Representatives failed to override the decision. Following today's vote, the margins of both chambers would be enough to override a veto.
47 ABC's Rob Petree reached out to the Governor's Office who issued the following statement following today's vote:
"The Governor continues to have strong concerns about the unintended consequences of legalizing marijuana for recreational use in our state, especially about the impacts on our young people and highway safety," according to Emily Hershman, the Governor's Director of Communications. "He knows others have honest disagreements on this issue. But we don't have anything new to share today about how the Governor will act on HB 1 and HB 2 if they reach his desk."
While Governor Carney could veto the legislation, lawmakers in support of the measure have made it known that they intend to override such a veto when and if the Governor squashes it.
Delaware State Rep. Ed Osienski, the bill's primary sponsor, told News Anchor Rob Petree earlier this month that despite the Governor's feelings, he remains optimistic, saying he and other lawmakers who support the measure will be ready to override a potential veto.
"If he decides to veto it, I'm optimistic," Rep. Osienski said. "I feel pretty good that I have the support this year to override the veto. I think my colleagues are saying, 'ok, you know, you had one shot at vetoing this, you did and you were successful, but don't count on us supporting that veto again.'"
Under current state law, the possession of one ounce or less of marijuana by a person 21 years of age and older carries a civil penalty of $100. That provision would be eliminated under the legislation. Possession, use, or consumption of recreational marijuana by anyone under 21 would still result in a civil penalty.
"With each passing year, it becomes clearer that Delawareans are strongly in favor of establishing a safe, legal market for adult recreational marijuana," Rep. Osienski stated. "We have heard from numerous members of the public – advocates, veterans, retired law enforcement officers, educators and even faith leaders – who have overwhelmingly voiced support for this proposal. Neighboring states have endorsed legal cannabis, including Maryland last year."
Despite the Governor's reservations, supporters like Zoe Patchell, Executive Director of the Delaware Cannabis Advocacy Network, feels that the time is now to make this law.
"The General Assembly sent a strong message to the Governor in passing this with an overwhelming super-majority and bipartisan support," Patchell said. "So, we're just hoping that he adheres to the will of Delawareans and at the very least allows this legislation to go into law."
Neither bill would change existing state law regarding driving under the influence of an illicit or recreational drug. They also would not allow individuals to grow their own plants. Public consumption of marijuana would still not be permitted.
Employer enforcement largely would not change. Employers would be permitted to drug test workers for marijuana to ensure any zero-tolerance policies are being followed. They also would be able to discipline workers for being under the influence at work, as well as prohibit the consumption of marijuana at work.
Currently, recreational marijuana use is permitted in 21 states and the District of Columbia. Nearby states Maryland, New Jersey, Virginia and New York have legalized adult recreational cannabis.
Both bills previously passed the House and will now head to the Governor's desk for consideration.