Del. Senate passes bill aimed at curbing eviction crisis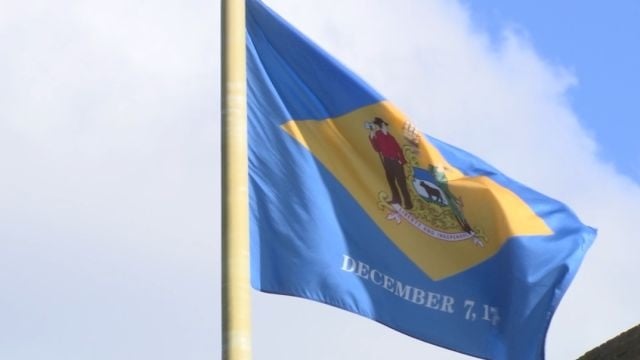 DOVER, Del. – The Delaware State Senate has advanced legislation that gives tenants a right to representation in eviction proceedings and other landlord-tenant actions.
Senate Substitute to Senate Bill 1 would help level the playing field between landlords and the state of Delaware's 100,000+ renters, 1 in 5 of whom face eviction every year, by connecting tenants experiencing financial hardship with access to free legal representation. The bill also creates a pre-trial diversion program aimed at resolving landlord-tenant disputes before they reach a courtroom.
A 2020 study of pre-pandemic eviction data by the University of Delaware's Biden School of Public Policy found that 14 tenants in Delaware are evicted from their homes on an average day. This is a rate 2 percentage points higher than the national average. At $45 per case, eviction filings are fairly inexpensive and easy for landlords to file. Black and Latinx families have been disproportionately impacted by the COVID-19 pandemic, as well as targeted by evictions, largely because they tend to have a lower rate of homeownership than white families due to longstanding inequities. Nationwide, Black renters have evictions filed against them at a much higher rate than white renters.
This issue is further compounded by a lack of adequate and affordable legal representation. Only roughly 2% of tenants have legal representation in eviction proceedings in Delaware, compared to roughly 86% of landlords who are represented in court. Nearly a third of Delaware tenants facing eviction feel so powerless that they don't even show up to court, resulting in a default judgment.
Senate Substitute for Senate Bill 1 is seeking two address these issues in two main ways. The legislation creates a Right to Representation Coordinator position appointed by the Attorney General and empowered to contact with one or more nonprofits to offer legal representation by an attorney or non-attorney advocate to tenants facing eviction whose household income is less than 200% of the federal poverty guidelines. More than $1.3 million in funding for this program is included in Governor Carney's recommended FY 2024 budget.
In addition, the legislation would establish a residential eviction diversion program modeled after Delaware's Residential Mortgage Foreclosure Mediation Program, which has helped more than 62% of participants stay in their homes since its creation in the wake of the Great Recession. Tenants would also be provided with a designated housing counselor, and many landlord-tenant disputes would have to pass through the diversion program before any formal legal action could be taken.