Anton's Law faces attack on two fronts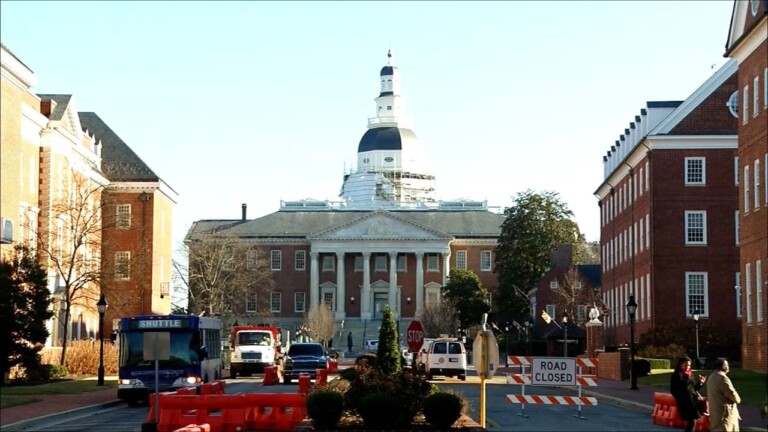 MARYLAND- Anton's Law, requiring police to disclose internal affairs documents as part of records requests is facing attacks both in court and in the state legislature.
Legal Challenge Goes Public
In court, a recent lawsuit is still pending between the Rockville FOP and the MD ACLU on a request for records for an officer, with the FOP suing to shield the records in what the MD ACLU believes is a violation of Anton's law.
The FOP also pushed to have the court case sealed, but a judge recently rejected that appeal, ruling the case will proceed publicly, with legal documents available to the public, with redactions.
The judge vacated Montgomery County's agreement with the FOP to litigate the case in secret, saying it was improper. Judge Karla Smtih also said the County does not adequately represent MCJPA's interests.
"We expect a challenge on those redactions as well, as that it will be the FOP deciding what to redact and submitting it to the court, where it can be challenged," said MD ACLU Staff Attorney David Rocah.
According to Rocah, the ruling does not address the underlying cause of the lawsuit, as well as the constitutional challenge that the FOP has also mounted against Anton's Law.
"The arguments of the case of whether Anton's law even permits this lawsuit whether the constitutional challenge doesn't require any specific documents to be disclosed so that will all be public versus the way the fop and county had set it up which was to keep it all secret," Rocah said.
Repeal Attempt in MD Senate
On Wednesday Rocah also testified before the Maryland Senate Judicial Proceedings Committee on Senate Bill SB747, which seeks to limit the scope of Anton's law to only IA documents relating to instances of racial discrimination and officer-related use of force.
Rocah says that all complaints raised by those in favor of the bill were also heard when Anton's Law was passed in 2021 and says the scope of complaints would be severely limited.
"Unfortunately police have a lot of misconduct and things don't change because of these protections that they are afforded and the public is not allowed to see," he said adding that the sole purpose of Anton's law was to increase the visibility of such documents.
"This change if it were to go through, would not allow access to investigations of improper arrest, it would not allow access to investigations of corruption, it would not allow investigations of planting evidence, it would not allow access to investigations of illegal searches the list goes on and on," Rocah said.
He believes the measure does not have the support to pass the session but says the challenge represents a step in the wrong direction.
"We should be talking about implementation and supporting Anton's bill not rolling it back," Rocah said.