Delaware Governor Carney Signs Senate Bill 35 into law, against objections from Latino community who say a union labor requirement will cut them out of state contracts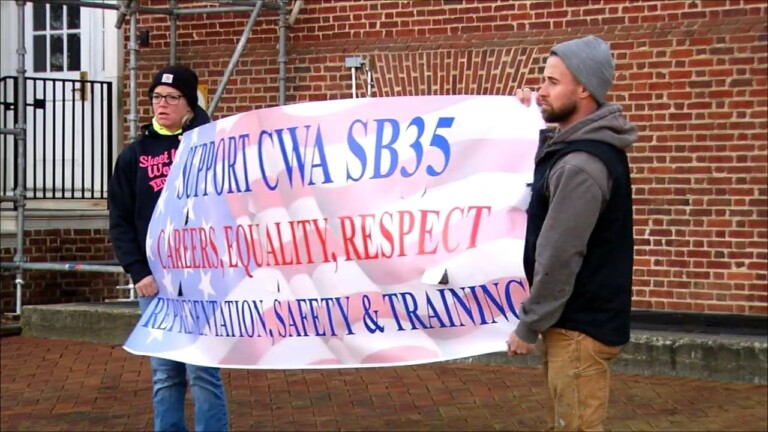 DOVER, Del.- Governor Carney Friday signed into law the controversial Senate Bill 35 which aims to increase the diversity of workers given state construction contracts.
Latino labor groups have been pushing back against the bill citing, a requirement that all businesses that take a state bid to have some amount of union labor as they say Latinos are by and large not union members.
The measure passed the senate without the two amendments that the Latino business community was pushing for.
Bill Opponent and small businesses owner Javier Torrijjos tells us moving forward, Latino businesses who want the bids will have to reach their own agreements with union workers.
"If we do not do that then the other avenue is having to hire subcontractors that have union workers, or a collective bargaining agreement to meet quotas that will be set by the office of management of budget, that have not yet been defined,"  Torrijos said.
Torrijjos says he ultimately feels that it's unfair to those businesses to have to cut out some of their own Latino workers to get into a program, aimed at increasing diversity, in favor of union members.