Berlin Restaurants prepare for restaurant week 2023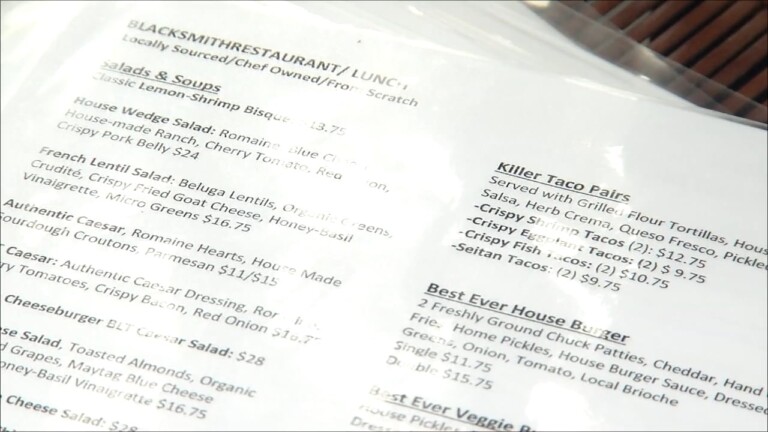 BERLIN, Md- Restaurant week in Berlin is set to start January 15th and preparations are already underway as participating restaurants build menus, and gear up for the rush during a time that typically sees a post-holiday sales slump.
"It challenges us to bring people to our town and to see what we have to offer and the timing is perfect January is the best time for this stuff," said Blacksmith Chef and Owner Justine Zegna.
She says this year they are taking on the challenge of having their restaurant feature local in-season produce including cabbage and dates.
"We are doing new salads new entrees so it's new food and favorites and a separate lunch and dinner menu which is fun," Zegna said adding  she loves to "figure out what customers like, to play with plating and getting interesting."
For Jun and Juice, the week will be their first time participating, and as an upstart business that opened in 2022, the fruit and juice bar says they are looking forward to a fresh influx of customers.
"The winter is slow and so to have something like this set up is helpful- especially as a new business, we get the Ocean Pines people, the Ocean City people who don't normally come in, and it's awesome," said Owner Megan Hines.
Hines says she is crafting new spins on existing items, discounting certain items, and looking to promote their Jun Kombucha.
"We have not done a restaurant week before we are very excited doing a lot of specials I live in Berlin I've gone out for restaurant week I'm really excited to be a part of it this year," she said.
A total of 13 restaurants are participating in the event, and diners who go to three or more locations are entered into a raffle to get a 100-dollar gift card.