Rep. Bryan Shupe touts achievements for district after successfully beating primary challenger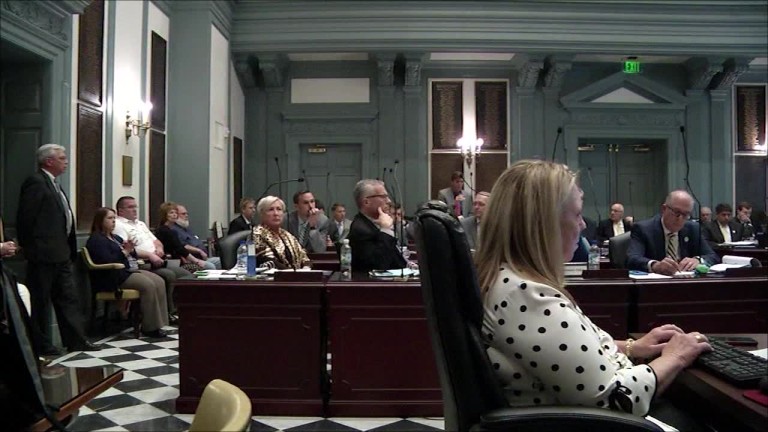 DELAWARE- Representative Bryan Shupe Wednesday, celebrating a victory over primary challenger Patrick Smith, securing 68 percent of the vote to Smith's 31. Shupe tells 47ABC it was the widest margin he's won a race since he took office in 2018, and believes it is a sign the community knows what he has been able to do for the district.
"They know from the three and a half years we worked with them what we have done because we have been out there every step informing them holding coffee meetings and hearing from them on what they need," Shupe said.
Shupe says one of the biggest needs was for more doctors in the region. It's a measure he's worked on in the past and is determined to expand.
"Access to quality health care is one of the things we are still working on is making sure there are more primary care doctors, and we were able to work across the aisle to help with primary care providers in this area and give them the desire to set up here," he said.
Another issue he feels resonated with his base; letting them see the work that their representatives do.
"We pushed for transparency and this year and we got it for our sessions to all be online, we also want to be sure we have fair treatment of majority and minority bills where they are all heard within 15 days and if not it is heard on the floor, we pushed for this last year and we will again," he said.
With his record as Milford Mayor, he says it helped voters know that he wanted to prevent over-development in the area. He tells us it's also something voters know he pushes for in Dover.
"You don't want to overrun and pave over paradise, you don't want to have all these farms turn into developments what we have been able to do in Milford is strategically save farmlands and open space and we are continuing to do that with 10-year plans that have been put in place," he said.
He tells us he is also proud of HB200, which provides funding for waterways in the first state, that he says will be used to clean and dredge the river that runs through downtown Milford and provide a tourist attraction and attractive venue for businesses.