Firefly festival boosts local businesses in Dover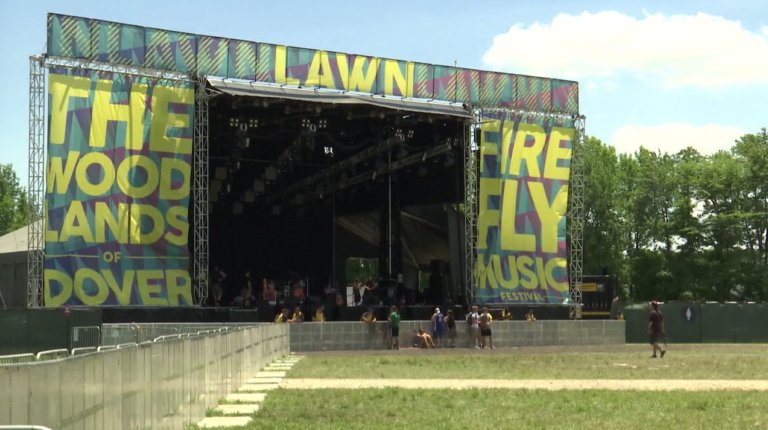 DOVER, Del.-  Thursday the 22nd through Sunday the 25th marks the 10th Annual Firefly festival at the Dover Speedway grounds in Dover.
The event features colorful costumes, camping, musical numbers, and thousands of fans.
Central Delaware Chamber of Commerce President Dina Vendetti says- the city welcomes the crowds.
"Any time we have a group of that magnitude descended on Delaware good things are going to come," Vendetti said.
That's because as attendees wait for the music to start, they spend their dollars at local restaurants and coffee shops, like The House of Coffi, which offered a special promotion for concertgoers.
"It has been super busy we've had tons of fire flyers come in and waving their stuff chasing in on the discount," said Owner Kristin Stonesifer, adding "Between 8 am and 10 am we saw double the businesses."
She tells us for them it's a source of pride that their food is worth leaving the festival grounds, and they say they are building a reputation among the concertgoers.
"We see a lot of folks from up north, and DC who when they stop through come in because they have been here before and we love that repeat business," Stonesifer said.
But restaurants aren't the only ones affected, hotels also saw a boom in sales for hotel rooms near the festival.
"It is having a phenomenal impact from a hospitality perspective all of our hotels are sold out we've worked with AEG to get rooms for their contractors and we see firsts hand how sold out they are," said Kent County Tourism Director Pete Bradley.
Bradley tells 47ABC the event was especially important for Dover after losing one of its Nascar races at the Speedway.
But the biggest impact of the event is introducing the area to new people who will come back long after firefly is over.
"If you make it easier for them to come here to stay here to have fun here they will come back," Vendetti said.