Coastal Communities in Delaware praise Army Corps of Engineers projects that builds and maintains dunes and beaches ahead of Hurricane Ian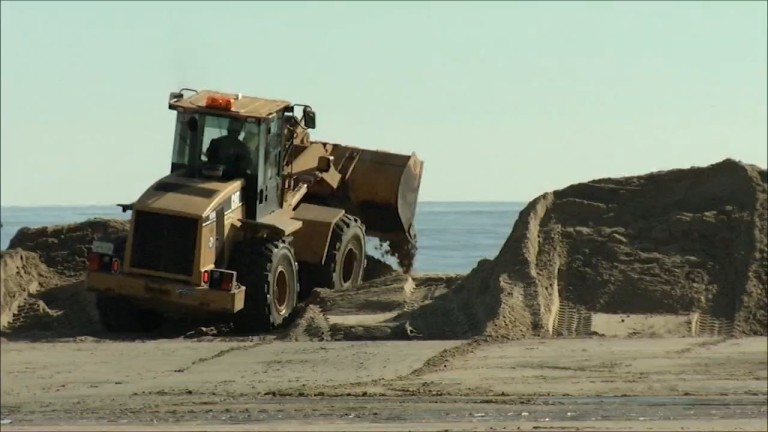 DELAWARE- With the remnants of Hurricane Ian heading up the east coast, Delaware's Coastal towns are feeling thankful for the funding that's been spent to build up the sand dunes and beach replenishment in the area.
5 projects are currently implemented by the US Army Corps of Engineers Philadelphia Branch in the region, which see man-made dunes built next to the property along the beach to insulate the vulnerable areas from storm surges, flooding, and heavy erosion.
Towns on the coast say those systems give them confidence ahead of the storms this weekend.
"The dunes are built for this type of event, they perform exactly as they are supposed to and they provide that level of that protection for the people, infrastructure, and assets here along the coast," said Rehoboth Beach Public Works Director Kevin Williams.
He tells 47ABC, this weather is expected to be less severe for the beach areas compared to this year's Mother's Day Storm and last year's Halloween storm, a sentiment shared by Dewey Beach's town manager, who says the project has fundamentally changed the risk the town faces from storms.
"30 years ago there were no dunes, we used to get storms like this it would come across the ocean, meet the bay, and completely flood route one, we no longer have that issue from the ocean because of the dunes and replenishment," said Dewey Beach Town Manager Bill Zolper.
The dunes are depleted in this process and do need to be rebuilt, but the US Army Corp says that's all part of the plan, and it's easier to rebuild dunes, compared to property.
"When the storm comes in it moves the sand and erodes away the protective system but it doesn't damage, it meanwhile the property that would have been damaged is protected," said Army Corps Philadelphia Branch spokesman Ed Voigt.
But for towns like Lewes; while homes might be protected, not all of the beach is so lucky.
"There is a large portion that does not receive sand and those areas are a concern because they are losing and getting narrower over time," said Lewes Town Manager Ann Marie Townshend.
The next round of beach nourishment is expected to take place this winter.