Potential increase in federal funding proposed for Chesapeake Bay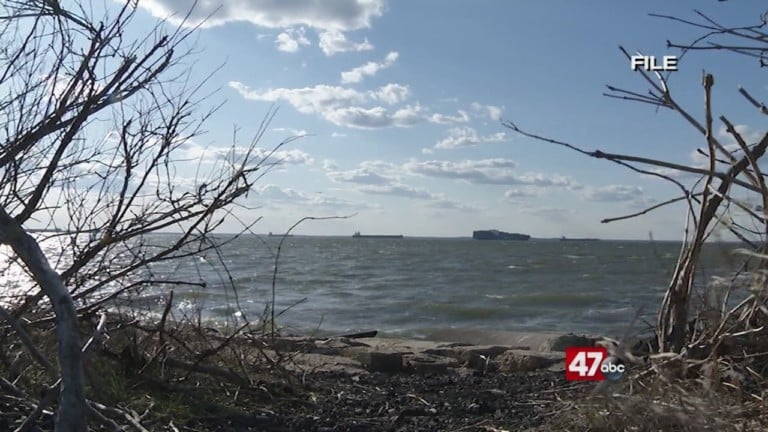 A push for increased federal funding for the Chesapeake Bay has environmental activists speaking out, raising awareness of the many ways additional funds can help restore the overall health of the bay.
At an appropriations meeting earlier this week, U.S. Senator Chris Van Hollen (D-Md.) urged U.S. Secretary of the Interior Deb Haaland to continue prioritizing funding and programs to protect the Chesapeake Bay and the tourism and outdoor recreation opportunities it provides.
"There is one important item regarding the Bay that's not included in your budget. It's called the Chesapeake WILD Program – it was a piece of legislation that I worked on with Senator Capito on a bipartisan basis," Sen. Van Hollen said. "It was included in the larger piece of legislation a number of years ago, and it authorizes the Fish and Wildlife Service's ongoing participation. That was not included in your budget appropriation request. Can you assure that you'll work with this Committee to make sure the Fish and Wildlife Service continues to remain engaged? We'll be pressing for the continued appropriation – in fact an increased appropriation for that."
Agreeing with Sen. Van Hollen's concerns, Secretary Haaland recognized the importance of the funding to combat pollution that continues to threaten the health of the Chesapeake Bay.
"Absolutely, it's a wonderful program," Haaland responded. "There was $4 million available for these grants; that was funded through the 2022 appropriation. We know that it funds, supports locally driven conservation which is very important. So thank you, yes. I think the goals of this program are consistent with the Administration's move to ensure that we're conserving these spaces for Americans."
This sparked the interest of environmental activists who want to see an increase in funding become a reality. Joseph Wood, a scientist with the Chesapeake Bay Foundation, stressed the many ways an increase in funding could help improve conditions in the Chesapeake.
"It's an investment that makes sense," Wood explained. "It's an investment that pays returns for everybody, it pays for our economy. It's just such a good use of funds that is going to benefit us all. We still have a lot of problems and they're pretty evident, particularly crab numbers are especially down right now. We still have harmful algal-blooms that deplete oxygen out of the bay, and the system is really not what it could be."
An area that really needs to be prioritized above all else is the overwhelming amount of nutrients that are severely harming the health of the bay.
"The main water quality problems are nutrients, nutrients that flow into the bay that come from various sources whether it's wastewater, or runoff from developed lands or agriculture, and advancing our protection of our riparian areas, planting forest buffers, is one of the most critical things we can do," Wood concluded.
U.S. Senators Chris Van Hollen and Ben Cardin (D-Md.) and fellow Chesapeake Bay State-senators Tom Carper (D-Del.), Bob Casey (D-Pa.), Mark Warner (D-Va.), Kirstin Gillibrand (D-N.Y.), Chris Coons (D-Del.) and Tim Kaine (D-Va.) just last month sent a letter urging Senate leaders to support across-the-board funding sufficient to answer the many threats facing the health of the Chesapeake Bay watershed.