3 homes burned in Dewey Beach fire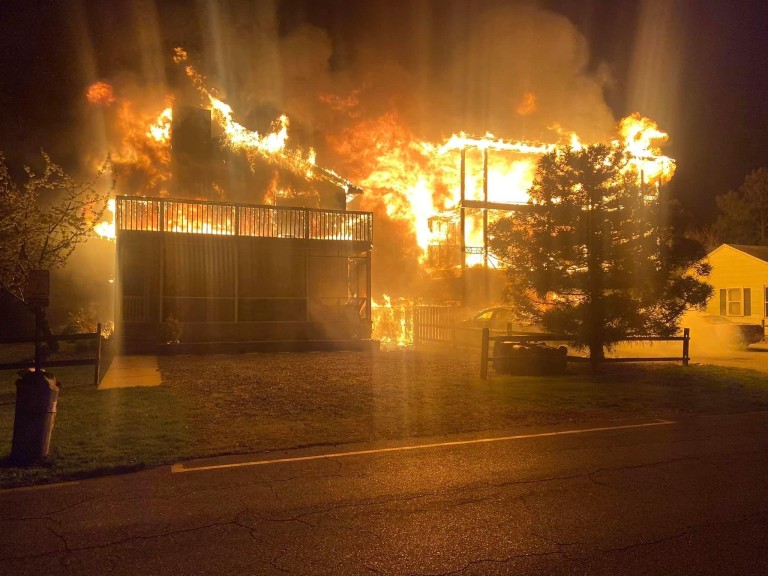 DEWEY BEACH, Del. – The Delaware Office of the State Fire Marshall is investigating a Saturday Morning fire in Dewey beach that burned 3 homes.
According to the DOSFM, the fire began around 3 am at the 1900 block of Bayard Avenue. The Rehoboth Beach Volunteer Fire Company responded to the call and arrived on the scene with a house engulfed in flames, where they were assisted by nearby mutual aid fire companies.
No injuries were reported as a result of the blaze, and Fire Marshalls are currently investigating what could have caused the fire that resulted in nearly 1 million dollars in damage.
Anyone with information is asked to contact the State Fire Marshal's Sussex Division by emailing Fire.Marshal@delaware.gov or calling (302) 856-5600.
This is a developing story and will be updated.