Del. General Assembly researching Constitutional powers for removal of State Auditor following indictment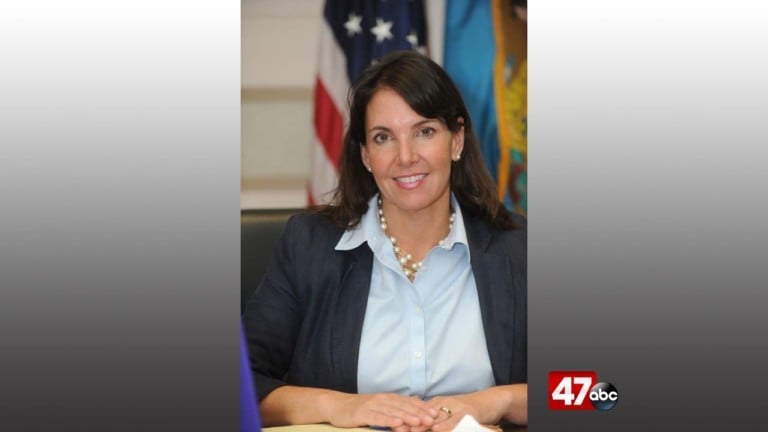 DOVER, Del. – House and Senate leadership have announced plans to formally research constitutional powers for the removal of Delaware State Auditor Kathy McGuiness.
We're told that while Delaware's Constitution clearly contemplates the removal of public officials for reasonable cause, recent questions have been raised about Article III, Section 13, a three-sentence, never-before-used provision that allows the General Assembly to petition the Governor to remove an elected official from office "for any reasonable cause". These questions come from legislators in both chambers after McGuiness was indicted on two felonies and three misdemeanors on October 11th.
The Senate passed a concurrent resolution on November 1st, asking the Delaware Supreme Court for advisory opinion on five key points of the Constitutional language, which dates back to 1897. Instead of voting on that measure, the House passed a concurrent resolution of its own that also sought a Supreme Court advisory opinion. The House version would have given the justices a six-week deadline to release that opinion, while convening a joint meeting of the House and Senate Judiciary Committees to determine a process for moving forward without the Court's opinion. The approach announced on Tuesday will allow the legislature to move efficiently ahead of the return to session on January 11, 2022, but with the guidance of one of Delaware's most respected Constitutional authorities.
Over the coming weeks, special advisor Randy Holland, the longest-serving Delaware Supreme Court justice in history and one of the most respected state constitutional law experts in Delaware, will assist in preparing findings and recommendations.
We're told that leadership of both the House and Senate have repeatedly called for McGuiness to take a voluntary leave of absence while her legal case is pending, recognizing the potential conflicts of interest that will likely arise if she continues to serve in her elected financial watchdog role while facing criminal charges pertaining to alleged abuses of those powers. McGuiness has rejected those requests through her attorney.