Senators Carper, Coons hold Senate hearing on clean drinking water in Dover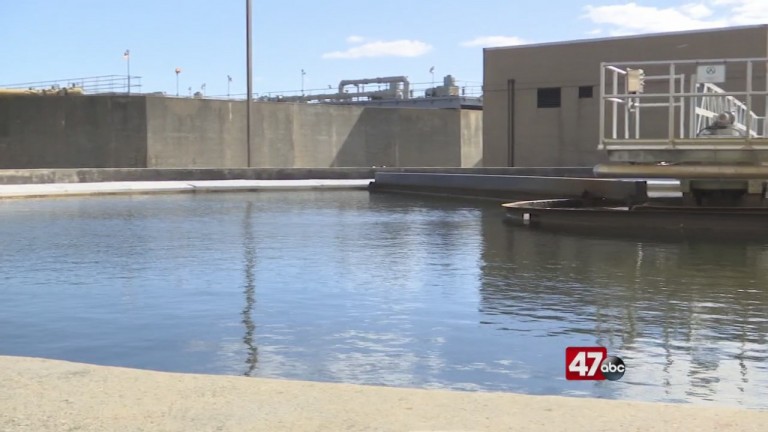 DOVER, Del. – U.S. Senator Tom Carper joined U.S Senators Chris Coons and Shelley Moore Capito for a Senate hearing on the lack of drinking and waster water infrastructure on Delmarva and in the U.S.
Senator Carper worked with Senator Capito to pass a clean water infrastructure spending bill that passed the Senate 89-2 and is now a part of the bipartisan infrastructure deal making its way through the House of Representatives. Senator Coons tells us spending for waste and drinking water infrastructure has been scaled back over the last four decades, and this new legislation can be a corrective measure.
"Today small and rural and disadvantaged communities in Delaware and across the country desperately need federal help with technical assistance with staffing training and capital cost for waste and drinking water," Senator Coons said. Senator Carper had pushed hard for 35 billion dollars in funding to help localities get new equipment and help maintain what they already have. The three Senators agreed it was a problem that was long overlooked.
"If you get told as a small town of 1,500 people that you need a new $50,000 treatment system where are you going to come up with that money?" Senator Coons said.
Senator Carper tells us the damage that having harmful chemicals in the water is already here, and that for chemicals like PFAS or lead, no amount is safe in drinking water.
"Delawareans are finding excess contaminants like nitrates like iron in the water which we know contributes to adverse health impacts and those health impacts are more likely to affect low-income households who cannot afford filtration systems," he said.
The panel heard from experts on how maintenance for the 175,000 Delawareans that rely on private wells can help cut that down. U.S. Representative Lisa Blunt Rochester tells us a lack of action is already leading to dire consequences for those communities.
"Pollutants in private wells have forced residents in communities such as Ellendale to use bottled water, for their drinking, for their cooking," Representative Blunt Rochester said.
The bill to fix those problems, known as the Drinking Water and Wastewater Infrastructure Act, has already passed the Senate and is in President Biden's Infrastructure Bill. Senator Coons tells us he's confident it will make it into law.
"It's a critical down payment I'm sure, I'd even say I am confident that that part of infrastructure will get funded and will get done," Senator Coons said.