Maryland tenants must go to court to prevent eviction under CDC moratorium guidlines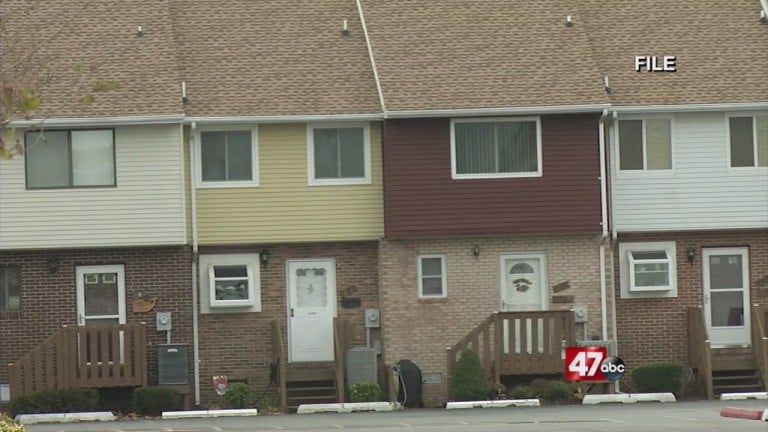 SALISBURY, MD-  Tenants in Wicomico, Worcester, Caroline, and Dorchester Counties must appear in court to argue for their evictions to be delayed as part of the CDC's latest eviction moratorium for areas with high rates of Covid-19 infections.
The current order does not prevent landlords from filing eviction notices against tenants, but rather allows tenants the ability to argue for an extension.
The tenants must provide a CDC Declaration that states what their reasoning is for being unable to pay rent, show proof that they have applied for renters insurance, and provide proof of their inability to pay.
"It's really up to the court to decide whether you qualify under it but you should always bring all of your circumstances, it's up to the tenant to show it and prove it to the court," said Staff Attorney for Maryland Legal Aid Jamie Miliman.
Miliman works to provide legal counsel and represent tenants arguing against eviction in court.
Miliman told 47ABC that people should provide a paper trail for the court to prove the reasons declared in the CDC form for lack of income, such as pay stubs with lower pay or hours, a notice of termination, medical bills that account for at least 7.5 percent of annual gross income, or proof that aid from assistance programs like SNAP or TANF were halted.
She says many people who have been served don't know they need to show up for their case; that's where her group comes in.
"It's very rewarding for us to be able to help people who otherwise don't know what to say don't know what to do and we are very fortunate to be at the courthouse to help these people," she said.
However, that help can only be given if tenants show up for court dates.
Miliman told 47ABC she has a seen many court cases against tenants proceed with only the landlord present, giving the judge only one side of the story, and all but a guarantee of a ruling siding with the landlord.
Meredith Girard of Mid-shore Pro-Bono says she's seen these cases too and wants to spread awareness that the moratorium doesn't remove the possibility of eviction.
"Go to court, go to court, go to court if there's one thing to take away here is no one can hear your side if you're not there," she said.
Girard told 47ABC another crucial bit of paperwork to bring to the court is records of any communications tenants may have with landlords where they discuss terms of partial payments, describe the circumstances around delinquency, and show an intent to work out an arrangement.
"Any evidence that they've been working with their landlord trying, reaching out, texting them, calling them, writing and explaining their situation and trying to make any payment they can, that show of good faith goes a long way for tenants," she said. 
Both Maryland Legal Aid and Mid-shore Pro-Bono offer services to tenants as they walk into court, but recommend contacting legal services as soon as tenants receive notice of the eviction.
That's due to the high rate of success for tenants in eviction cases if their services are involved.
"If they show up and have legal representation their chance of being successful is high over 90 percent," Girard said.
Girard said she wants to urge people to look into rental assistance programs that can not only help with back pay but can also help with future payments.
"The rental assistance programs can pay up to 13 months of back rent, and can pay rent moving forward for up to 3 months," she said.
But even if an eviction is carried out through the courts, according to Girard, tenants still have options.
"If they don't go to court and a judgment is entered against them it's still not too late to apply for rental assistance and to try and get things turned around," she said.
"You're not evicted until the sheriff shows up," Girard said.