Henri first tropical system in 30 years to make landfall in New England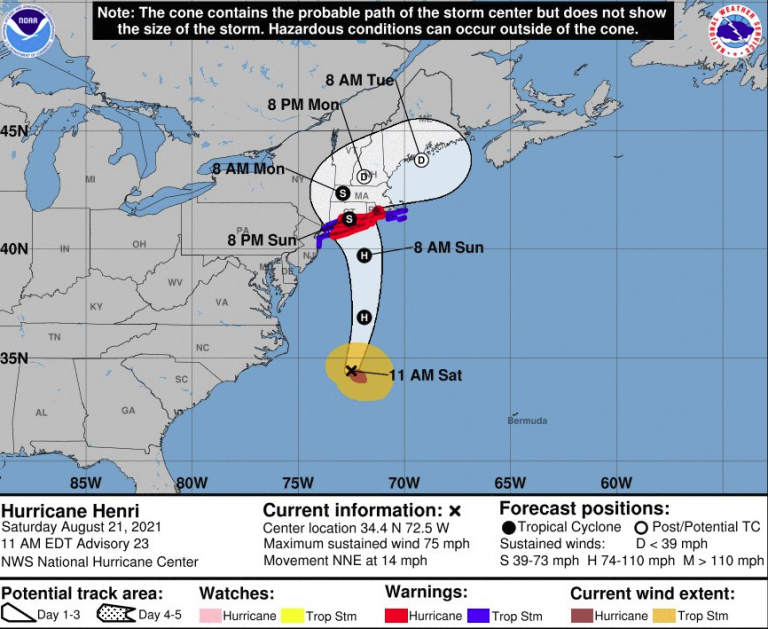 Tropical Storm Henri made landfall in Westerly, Rhode Island on Sunday, becoming the first tropical system to make landfall in New England since Hurricane Bob in 1991. Henri brought flooding rains, gusty winds, and dangerous storm surge to the area. Widespread power outages were reported and an estimated $155 million in damage occurred.
Henri originited in the Atlantic ocean just northeast of Bermuda on August 14th as a weak low pressure system. By the 16th, it became Tropical Depression Eight. It soon became a tropical storm and eventually a hurricane. It weakened back into the tropical storm right before landfall in Rhode Island on August 22nd.
It was the third hurricane of the 2021 Atlantic hurricane season and the fifth U.S. landfalling tropical system of the season. Claudette, Danny, Elsa, Fred, and Henri have all made landfall in the U.S. this year.
The active season is expected to continue as conditions remain ripe for tropical development. The next names on the list of storms are Ida and then Julian. Stay tuned.