DSU Professor explains history, meaning, and importance of Juneteenth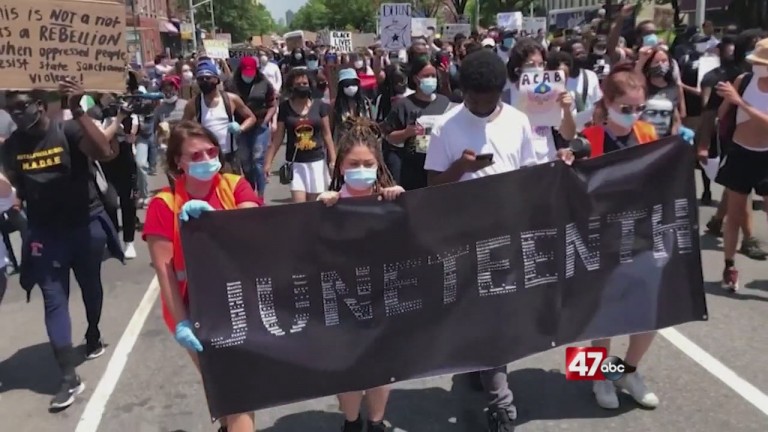 47 ABC – Now just days away from the annual celebration of Juneteenth, one Delaware State University professor is sharing the history behind the holiday and why, even over a century after its origin, its still is a day of remembrance and observance.
The holiday marks the anniversary of June 19th, 1865. That is when troops would finally reach slaves on the island of Galveston, Texas to tell them they were free. That was three years after the emancipation proclamation had already been signed.
Dr. Donna Patterson says the reason those slaves didn't know is because of location and lack of instant communications. She says although the holiday reminds many of freedom, it has taken on new meanings, especially in past year.
"I think definitely what we have seen in the past year, year and a half, as we have been in a pandemic and people are having new discussions on race, somehow Juneteenth became this new symbol in a different sort of way," Patterson says. "So I think still freedom, but different people were using it in different ways so we have seen much more interest around it."
Juneteenth celebrations have already begun in Delaware. Dr. Patterson says Gov. John Carney is the host of the first in a series of virtual discussions on Delaware's history around slavery and race relations. Patterson is a panelist at that virtual event as well, to discus the importance of Juneteenth.
To see that virtual discussion, click here.