Walk for Peace: Two men walk across country finding kindness, peace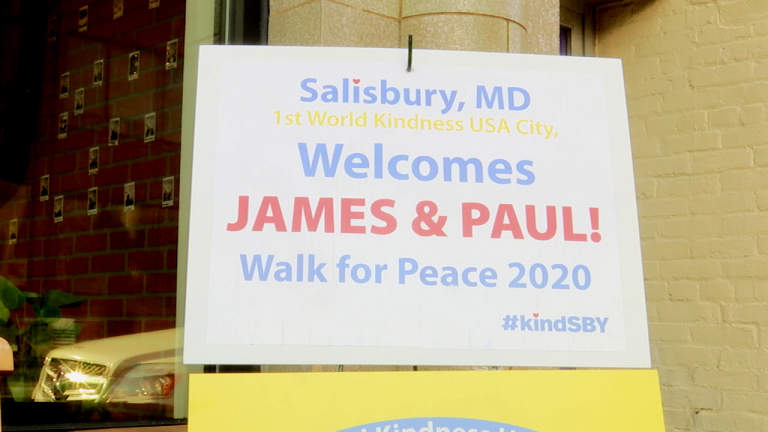 SALISBURY, Md. – Two men are taking a stand against negativity by walking across the country.
James Thompson and Paul Chavez started their journey in California and on Thursday, their journey ended when they made it right here to Salisbury, Maryland.
They've called the experience a Walk for Peace and say they got the idea after seeing people struggle through 2020 while battling the pandemic, racial tensions in the country, and more.
On their journey, they've slept in tents behind churches, in hotels, and even in a car that they've taken turns driving while the other walks.
Now you may be wondering, how does walking across the country spread peace, kindness, and love?
James and Paul say it's the people they've met along the way that show them those things still exist.
"We've seen complete strangers just put their arms around us, take us into their homes, feed us, make sure that we had everything that we needed, and I would say that that will always be the highlight for me, was the amazing people we met," Thompson said.
Now that they've officially made it across the country, James says he's flying back to California on Friday. Paul, on the other hand, says he's excited to take time to relax.