Potential Winter Storm on Sunday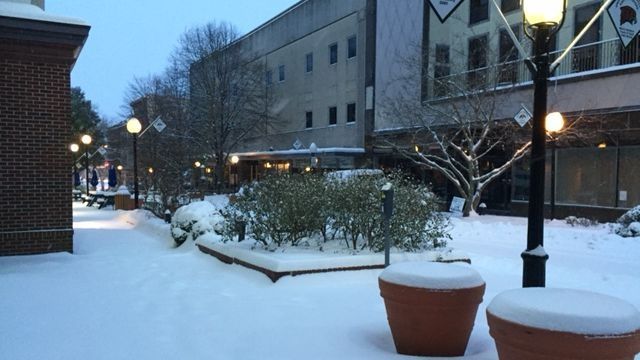 Confidence is increasing that a winter storm will affect Delmarva later this weekend and early next week. We're still a few days away from potential impacts, so details will likely change a bit, but here's what we know now.
A strong storm system is currently pushing into California producing heavy rain, mountain snows, and strong winds across the state. This storm will travel across the country, eventually making it to Delmarva by this weekend. Right now it appears that enough cold air will be around when the initial precipitation starts. This means the precipitation will start as snow. Snow looks to start late Sunday morning or early afternoon. However, warmer air is expected to push in while the storm redevelops just off the coast Sunday night. This will likely change the snow over to all rain. The big question is, how long will the snow last, when will the snow switch to rain, and how much snow will fall before the changeover?
Forecast models are surprisingly in good agreement that at least an inch of snow will fall in Salisbury before the switch to rain. Some models show more snow than that though. It will all depend on the amount of cold air around and the track of the storm. Below is a look at some forecast models and their snowfall predictions. These are still early numbers and they are not a forecast. All it tells us right now is that accumulating snow is possible. As we get closer to the event, these models will be more accurate. One thing to note is that the Weather Prediction Center is favoring the European Model and the heavier snow totals. That doesn't mean that's exactly what's going to happen, but forecasters are favoring that model for this forecast. That is good news for snow lovers.
There is a chance the rain could possibly switch back to some snow Monday night or Tuesday as the storm begins to pull away and colder air moves back in. Those details still have to be worked out as well. Below is a look at the European model and its precipitation forecast Sunday through Tuesday. It's one of the most aggressive models showing several inches of snow for part of the area. It also shows that this event could be long lasting, continuing into Tuesday.
Uncertainty is still too high for an exact forecast right now, so be sure to stay tuned over the next few days for updates.