"It's just an exciting time" – Andrew Bradshaw elected mayor of Cambridge in runoff election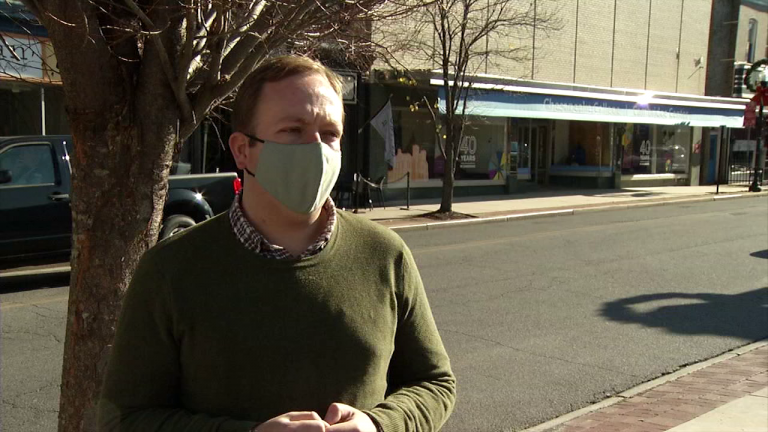 CAMBRIDGE, Md. – Businessman and volunteer firefighter Andrew Bradshaw is set to become Cambridge's newest mayor. On Tuesday, Bradshaw defeated incumbent Victoria Jackson-Stanley in a runoff election.
Election officials say Bradshaw received 57.41% of votes with 1,643 votes to Jackson-Stanley's 1,219 votes.
"I'm still trying to process it I think to have won against an incumbent three-time defending mayor," said Bradshaw.
Bradshaw tells 47ABC he's focusing on youth development and improving the city's spending so that they're able to hire more police officers among other things. Also on his list of priorities is getting new council members ready for the next few years of business.
"We've got to ensure that the council and the staff are all on the same page about where we have to move forward in the city immediately, where things can be addressed a month of two down the road," said Bradshaw.
Bradshaw says for years the community has seen the same kinds of decisions made and now they have the opportunity to open a new door for the area.
"We've got an exciting opportunity right now to move Cambridge forward," said Bradshaw, "We've got a mandate from the people of the City of Cambridge to bring change and really it's just an exciting time."
47ABC spoke with residents about the newly elected mayor. Some tell 47ABC they're going to miss the old mayor. "This person is going to have different ideas versus her and everybody's ideas are different, but I just wish him the best and hope that he can do as well as she does," said Juanice Smith, a Cambridge resident.
Meanwhile, another resident tells 47ABC he is hopeful the new mayor will help bring more money into the city.
"The mayor for the last few years just didn't seem interested enough in my opinion to do things to get people to come here to build, to create jobs, industry and I think the new mayor will be a big boost to that," said Charles Lazarus, a Cambridge resident.
Bradshaw says his inauguration will happen in January. He adds he's also looking forward to working with Jackson-Stanley during the transition and hopes she remains very active in the city's affairs.