Code Purple shelters open Tuesday in Kent and Sussex Counties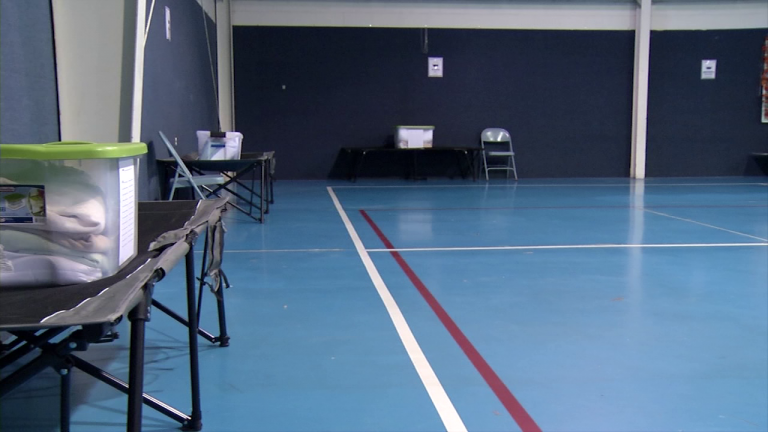 SUSSEX COUNTY, Del. – After months of careful planning, almost all the Code Purple Sussex County shelters for the homeless will be open beginning Tuesday night.
"These are our friends and these aren't homeless," said Susan Kent, the executive director of Love Inc. Of Mid-Delmarva.
"These are our neighbors and to be able to offer something to them with dignity means the world to us," said Kent.
But in order to open their shelters, Code Purple Sussex County says they made a lot of changes so that guests and volunteers stay healthy during the coronavirus pandemic.
"Of course spaced out at least six feet, we're spacing out further while sleeping head to toe, making sure that we're screening ahead of time and at the door our guests this year," said Kent.
Guests and volunteers will also need to wear a mask and while they normally have big dinners this time a lot of food will be prepackaged or to-go.
On top of that, churches providing space for the homeless will be taking people's temperatures. In Seaford, Pastor Dan Southern at Stein Highway Church of God says to open up their doors at this time is all worthwhile.
"This is a wonderful opportunity for individuals to really just be good basic human beings and then to share love at this point in time in our society where there's so much craziness going on we need to just be good people and to share the love of Jesus Christ that's one of our goals," said Southern.
There will also be fewer volunteers because of the coronavirus, but community members it's with their help that all of this was made possible.
"They truly exhibit a character or love," said Southern.
"They share the love of God and the love of Christ and they're just oozing with goodness and kindness and love," said Southern.
Code Purple Sussex County says they have a limited capacity of 16 people no matter the size of the building.
They say the shelters will be available every night from December 1, 2020, through March 15, 2021, regardless of temperature. The Laurel Nazarene site will open on January 1st. Meanwhile, the former Delaware State Police Troop 7 Barracks in Lewis will become the seventh shelter to serve in the greater Cape area. A date for their opening is yet to be formalized.
Click here for more information about Code Purple Sussex County.
Click here for more information about Code Purple Kent County.